Fashioning data innovation
15 March 2021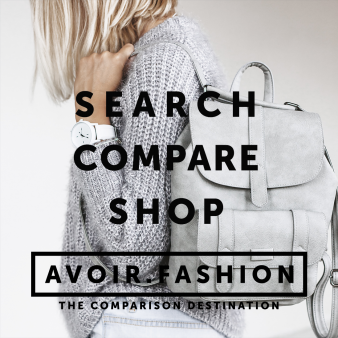 Cardiff University graduate start-up Avoir Fashion uses data science to help buyers find the best deals. The company was born out of the founders' love for fashion and their desire to be smart and savvy when shopping for favourite products. Cardiff University graduate Amir Koochek (BDS 1999) and his partner Kathy didn't hesitate to seek out expert support to help their business grow, as Amir explains.  
"When Kathy bought a pair of sneakers online, she noticed that the exact same pair of sneakers were available from another store not only in a choice of colours, but also significantly cheaper! She always considered herself to be a smart shopper, but this episode made her feel annoyed and frustrated. She wanted to be able to make the best choices when shopping for her favourite items without spending too much time and energy on multiple sites searching for the best price, or the right delivery, or the correct version. 
Speaking out about her frustrations, we had the idea of a fashion price comparison search engine. We researched the market and realised an opportunity existed which needed to be explored. 
The name "Avoir" – French for 'to have' – reflected how we felt about what they wanted to achieve: Avoir Fashion is about having not only the luxury fashion item you desire, but also having the information and knowledge to help you make the right decisions when making that purchase. 
The main problem we faced was the fragmented fashion market and a lack of a uniform taxonomy to classify and categorise products from fashion stores and brands from all around the world. How could we normalise and standardise the product datafeeds coming through from multiple stores and creating a reliable method of product comparison? 
We invested lots of time, energy and money at first, but eventually we came to realise that we needed to drastically improve the platform technology using data science, image recognition technology and A.I. if we were going to get Avoir Fashion off the ground. 
We enlisted the help of Cardiff University Data Innovation Accelerator (DIA) in 2019. The DIA team quickly understood the challenges we faced. Within a month, they had provided a health check report confirming that a combination of Natural Language Processing, Image Recognition and A.I. would be very beneficial in fulfilling our objectives and a nine-month collaboration ensued in which the DIA provided Avoir Fashion with a proof–of–concept model utilising the named technologies. 
Thanks to our learnings from the DIA collaboration and integrating the algorithms developed into the site infrastructure, we are looking to launch the first version of our platform in the first quarter of 2021.  
It's opened the door for future collaborations with professors at the University, working on state-of-the-art image recognition technology, and even the possibility for us to employ Cardiff University computer science graduates. 
We have gone through a very difficult time, facing lots of setbacks, spending time, money, and effort, but now we feel confident for the path ahead and have the tools to make Avoir Fashion a reality. Following the launch of Avoir Fashion, we are planning to raise a seed round and employ graduates from Cardiff University, the National Software Academy and the Data Science Academy.  
We are currently collaborating with individuals and companies based in the UK, Czech Republic and Germany to develop and launch our services. Our ultimate aim is to partner with hundreds of the world's largest brands and retailers to bring our customers a unique experience. Watch this space!" 
Amir Koochek, Co-founder, Avoir Fashion