Partnership drives efficiency at UK's biggest wine company
3 October 2019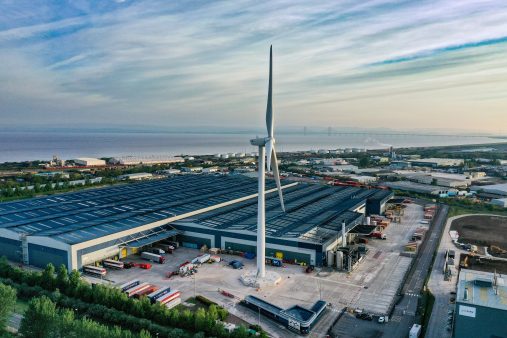 A partnership between Manufacturer of the Year Accolade Wines, Panalpina Research Centre (PARC) and Cardiff University has helped the drinks company streamline operations and achieve significant reductions in their inventory levels.
The Australian headquartered firm's thirst for continuous improvement and innovation led them to team up with PARC and the University to explore ways of improving production efficiency.
Accolade Wines is the largest wine company in the UK and Australia by volume.
Richard Lloyd, General Manager, European Operations & Supply Chain with Accolade Wines, has an MSc in Lean Operations Management from Cardiff Business School.
When he was looking for innovative ideas to support his business, he got in touch with Professor Aris Syntetos and Professor Pauline Found, who he'd met at Cardiff University.
They are experts in their respective fields of inventory optimization and lean manufacturing, and the partnership began to look for ways to further improve the manufacturing and supply chains at Accolade Wine.
Professor Syntetos and Professor Found recommended working with PARC, a new industry and university group based at Cardiff University, that brings together forward-thinking businesses and leading researchers to work on delivering complex operational improvements in the fields of manufacturing logistics and inventory.
Fevos Charalampidis, the lead researcher at PARC, welcomed the challenge of bringing academics and industry together to look for improvements for Accolade Wine.
As Richard Lloyd explains "Fevos and the PARC team provided a new insight to our business that identified real cash savings and operational improvements, particularly in the area of demand forecasting and inventory management. The savings identified were even greater than we had hoped for. Just as importantly, Fevos was able to develop an approach that allowed the different functions, from sales, operations and inventory planning to work together to improve the overall business. For Accolade Wines, the PARC approach has accelerated the speed at which the teams can work together and optimize the performance of the business from a holistic point of view".
The PARC team made use of their proprietary D2ID approach (link to D2ID at PARC), to improve overall operational efficiency, increase service levels and reduce inventory levels in the business in Accolade Wines. The combined PARC, Accolade Wines and Cardiff Team has already started to deliver results, but the thirst for improvement continues. The team continue to work together to transfer knowledge between the teams.
If your business is looking to improve in the areas of demand forecasting and planning, operational excellence, logistics or manufacturing, and you would like to know more how PARC and Cardiff University could help, take a look at the PARC website:
https://www.cardiff.ac.uk/parc-institute-manufacturing-logistics-inventory 
---
Comments