Sustainable synthetic fuels for a cleaner, greener planet
2 October 2019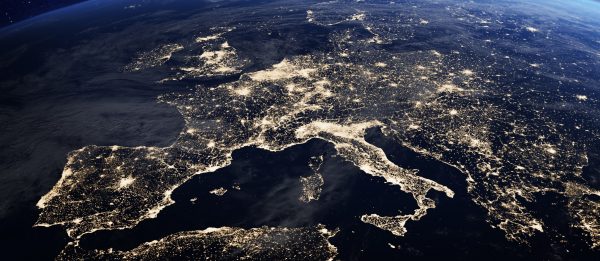 Global warming is beyond doubt. A recent United Nations report notes climate change is devastating our seas and frozen regions. Governments need to act fast. Experts are calling for deep, immediate cuts to carbon emissions. Cardiff scientists are leading the quest for alternatives to fossil fuels.
Here, Professor Duncan Wass, Director of Cardiff Catalysis Institute (CCI), examines how the creation of sustainable synthetic fuels could help to reduce humanity's destructive impact on the planet.
"The latest report from the UN's International Panel on Climate Change – the third in a year – reinforces an urgent call for action on climate change that touches all our lives.
Adjusting political and public attitudes to energy use, vehicle change, flying and a host of other human activities will take decades. But much of the underlying science that can help to build a cleaner, greener planet is already to hand.
Our team of specialists at CCI are focused on finding new ways of developing sustainable synthetic fuels. They can be made using carbon captured from the air, from biological material – such as waste from forestry or farming – or from processing existing biofuels, such as ethanol.
As clean energy, synthetic fuels are ideally placed to help the transport sector reduce its reliance on fossil fuels and meet "net-zero" greenhouse gas emission goals.
A recently published policy briefing by the Royal Society has set out how society might begin to transition to more sustainable fuels over the next 20 years.
A key advantage of synthetic fuels is that they have an energy density similar to conventional fuels for transportation, so can be a drop-in replacement without the need to invest in infrastructure such as charging points for electric cars.
Major challenges exist. Processes to produce such fuels are not yet competitive with conventional fuels. And production costs are high – between two to five times as expensive as wholesale fossil fuel prices.
My colleague, Regius Professor of Chemistry Graham Hutchings CBE FRS, chaired the report's steering group. In his summary, he highlights the fact that the UK already has the research skills and capacity to improve many of the process steps such as in catalysis and biotechnology, and to provide a further area of UK leadership in low-carbon energy.
Graham writes: "While there is no silver bullet for meeting the government's net-zero ambitions, investing in technologies now which can reduce our reliance on fossil fuels will be vital to realising those goals."
The briefing acknowledges sustainable synthetic fuels could prove to be a crucial halfway house on the road to zero emissions.
Professor Matthew Davidson, Deputy Chair of the Synthetic fuels steering group that produced the report, believes synthetic fuels could offer an interim solution by 'defossilising' difficult to address transport modes such as aviation.
"These fuels have the advantage of using known technologies and existing infrastructure.
Further research will be required to bring down costs and increase efficiencies of synthetic fuel production – they are currently more expensive than fossil fuels and will require large amounts of cheap sustainable electricity."
The key to the competitive production of synthetic fuels is catalysis. As Director of Cardiff Catalysis Institute – one of the UK's leading research institutes for catalysis research – we lead research in the field. Our projects range from the conversion of bioethanol to drop-in replacements for petrol, to the capture and conversion of carbon dioxide to liquid fuels.
Cardiff University is making a long-term commitment to Cardiff Catalysis Institute by investing in a brand new, internationally leading Translational Research Facility.
Here, we will continue to build long-standing collaborations with industry partners, allowing us to translate crucial catalysis technology from academic research directly into cleaner, greener industrial processes, including sustainable synthetic fuels."
In the decades to come, catalysis may well prove to be the 21st century's most sustainable technology. The Translational Research Facility is due to open in 2021. As we face a growing climate emergency, the doors cannot swing open a moment too soon."
Royal Society policy briefing: https://royalsociety.org/-/media/policy/projects/synthetic-fuels/synthetic-fuels-briefing.pdf