The Cardiff Business School experience 2020/21
11 August 2020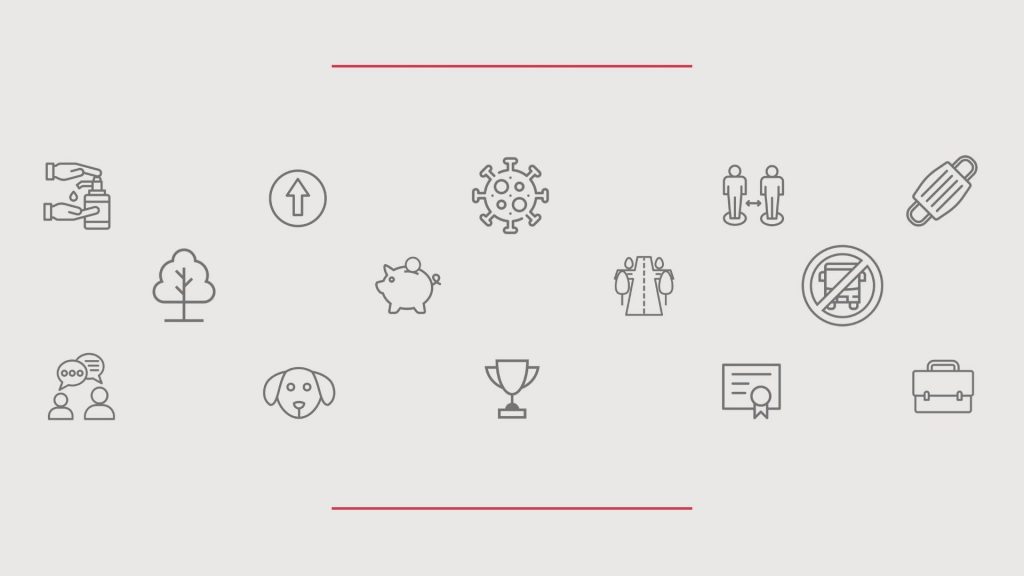 In our latest post, Dr Eleri Rosier, Director of Postgraduate Recruitment and Admissions, gives us an insight into some of the changes Cardiff Business School and Cardiff University are implementing to ensure a safe welcome and quality learning experience within current public health guidelines.
The past months have presented us all with a range of professional and personal challenges. Throughout, we've focused on the health and wellbeing of our staff and students, and all of us, in one way or another, have played a part in adapting our learning, teaching, research and wider activities to meet both the challenges of COVID-19 and the needs of our community.
Part of my role in this has been to work together with School, College and University colleagues to finalise plans for welcoming students to our School and our city campus ready for the 2020/21 academic year.
As well as gathering our own ideas, in recent weeks, we've been listening to our offer-holders – considering their needs and how we welcome them to Cardiff safely. New and returning undergraduate students will join us in late September as usual but we're providing a staggered start for our postgraduate programmes.
This means that University orientation and postgraduate programme start dates have been amended and we will welcome students in three stages – September for our part-time programmes, November for our specialist master's programmes, and January for our MBA programmes.
A safe and welcoming city campus
The University has published a range of plans about how we'll operate a safe and welcoming campus and outlined the measures put in place for teaching, accommodation, social and sports activities, and hygiene and safety processes to achieve this.
In addition, Cardiff Council has made adaptations to its sites, streets, and green spaces to meet public health guidelines related to the pandemic. These include one-way systems, pedestrianised roadways, and expanded walkways to aid physical distancing.
In an already compact city, these changes are sure to make all the difference to the experiences of students as they make Cardiff their home. It'll also offer them an opportunity to look beyond our city centre to Wales' beautiful country and coastal landscapes.
As always, our priority is to provide students with a high-quality learning experience that'll help them make a difference in their work and in their lives. This underpins our plans for the new academic year, complemented by an increased focus on health and safety. Our students will receive a university experience that's both high quality and safe through a flexible mixture of digital and on-site learning activities. This includes access to campus for small group activities that'll enrich their studies and build a sense of community while still complying with physical distancing requirements.
We're fortunate too that here in the Business School colleagues have been sharing their experiences and best practice insights through a series of webinars. And we've also attended sessions delivered by experts in online learning to discuss how we can really maximise this type of blended approach for those joining us next year.
In the same way as we've sought clarity and honesty in our personal and professional lives throughout this pandemic, it's been important for us to open up lines of communication with our prospective students. And so, in addition to University correspondence, I've been in touch with our postgraduates on a number of occasions over recent months. Likewise, we have reached out to our prospective undergraduates and PhD students. That's not to mention our continuing cohorts for whom, like many of us, these changes will perhaps feel more significant.
Throughout, we've been mindful of email fatigue – I've certainly felt it and I'm sure all of us have to some degree. To offset some of this, we've put together an infographic to communicate some of the key changes to the Cardiff Business School experience in 2020/21. It brings together much of what I've covered here in a way that's more easily digestible and we'll be using it on our School social media accounts on Facebook and Twitter. I encourage you to share it with your networks too, where appropriate.
I hope that this resource will play its part, between now and the start of the next academic year, as we continue to introduce students to our faculty, update them on their modules, and prepare them for interactive digital learning, so they can springboard into their studies and receive the world-class learning experience they expect.
I'm confident that together we'll make 2020/21 an exciting and memorable year for all at Cardiff Business School.
Dr Eleri Rosier is a Reader in Marketing Strategy and Director of Postgraduate Recruitment and Admissions at Cardiff Business School.