Passion, ambition and serendipity: the lessons of a boat building MBA graduate
15 February 2021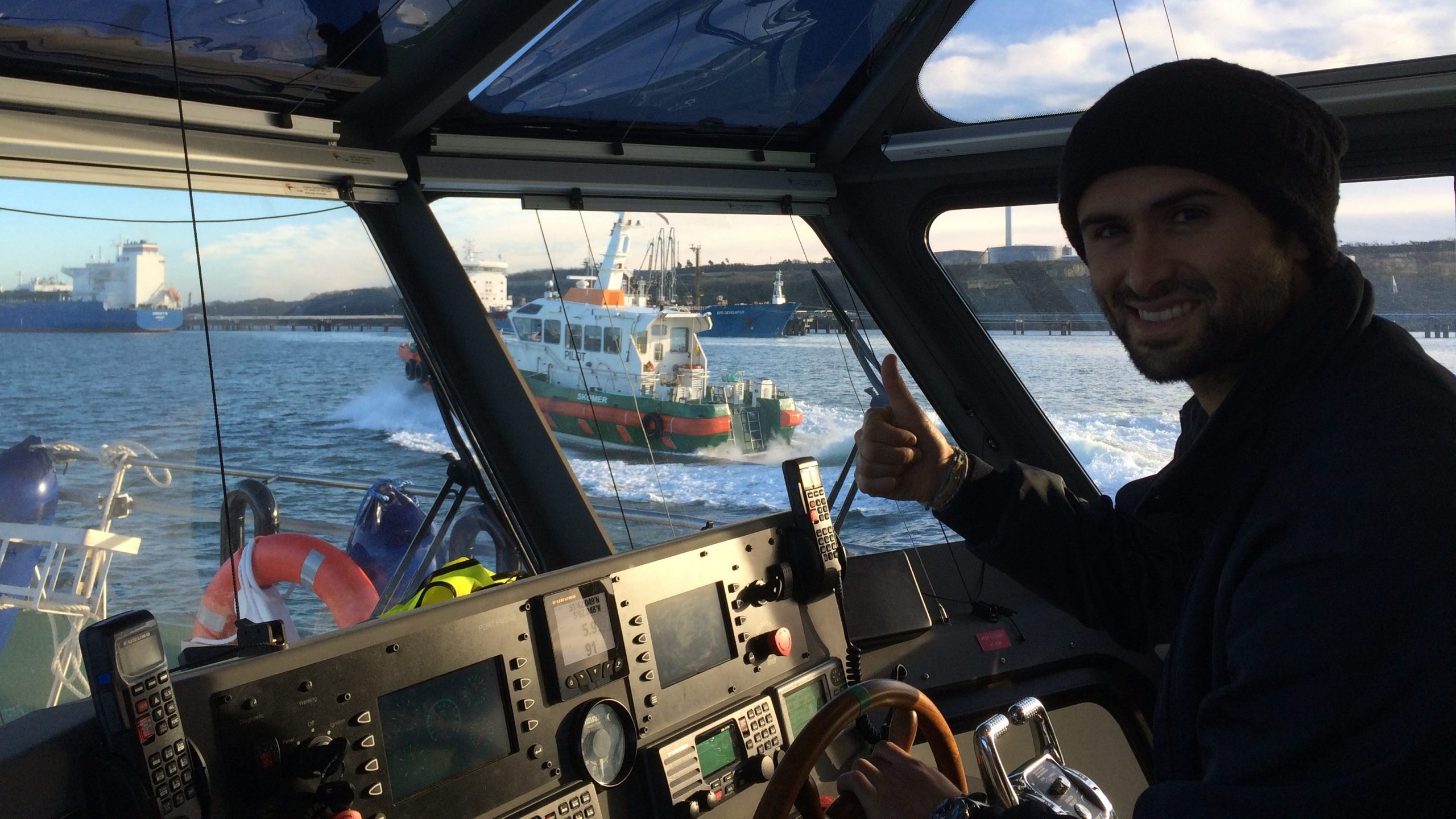 In our latest post, Marcello Somma (MBA 2020), a graduate of our Executive MBA programme, tells us about his ambitions to build a boat of his own design and his voyage of discovery which made it all possible.
I've been fascinated by boats since I was child.
Growing up in Conca dei Marini, a little fishing village on Italy's Amalfi Coast, I was surrounded by fishermen. I was so inspired by my surroundings, I started building scale models of galleons made of net corks collected on the beach during the summer seasons.
Since then, my passion has grown steadily, driving important decisions over the years in my education, in my work and in my life aspirations – chartering a course towards what I call the big picture.
Purpose and direction
The big picture is a jigsaw-like puzzle made up of the experiences we collect throughout the course of our lives. It's the combination of random events and encounters which, apparently have no connection at all but, subsequently, create unexpected spillovers leading to a clarity of purpose and direction.
My passion for shipbuilding and sailing gave me this clarity. But alone, it wasn't enough. I also needed to be brave enough to risk stepping outside my comfort zone, without any guarantees of success, driven only by the certainty that I wanted to do what I loved.
And so, after qualifying in 2013 with a BEng and an MSc in Naval Engineering from the University of Naples, I flew to the United Kingdom. I took my career into my own hands in a country far away from my birthplace with a long history of shipbuilding.
I started looking for a job as Junior Naval Architect on the South coast of England, knocking on the doors of all the shipyards, introducing myself hoping to get a shot at an interview.
"My idea was to start on the shop floor so that I might understand what it really meant to build a boat, climbing the ladder; to learn about the challenges experienced by those who'd spent their lives building and repairing boats: carpenters, fabricators and welders among them."
It took me two years, different jobs and several interviews before getting the role I really wanted.
Home from home
I remember it well because it was my birthday, in June 2015, when I received the offer from a Welsh shipyard based in Pembroke Dock. And it didn't take long before Pembrokeshire felt like my home from home. I met the good people of Wales and the experiences I had designing and building different aluminium and steel workboats was a dream come true.
A year later, I applied for a place on the part-time Executive MBA programme at Cardiff University. I wanted to broaden my knowledge by getting to grips with the principles of business to combine with my engineering expertise.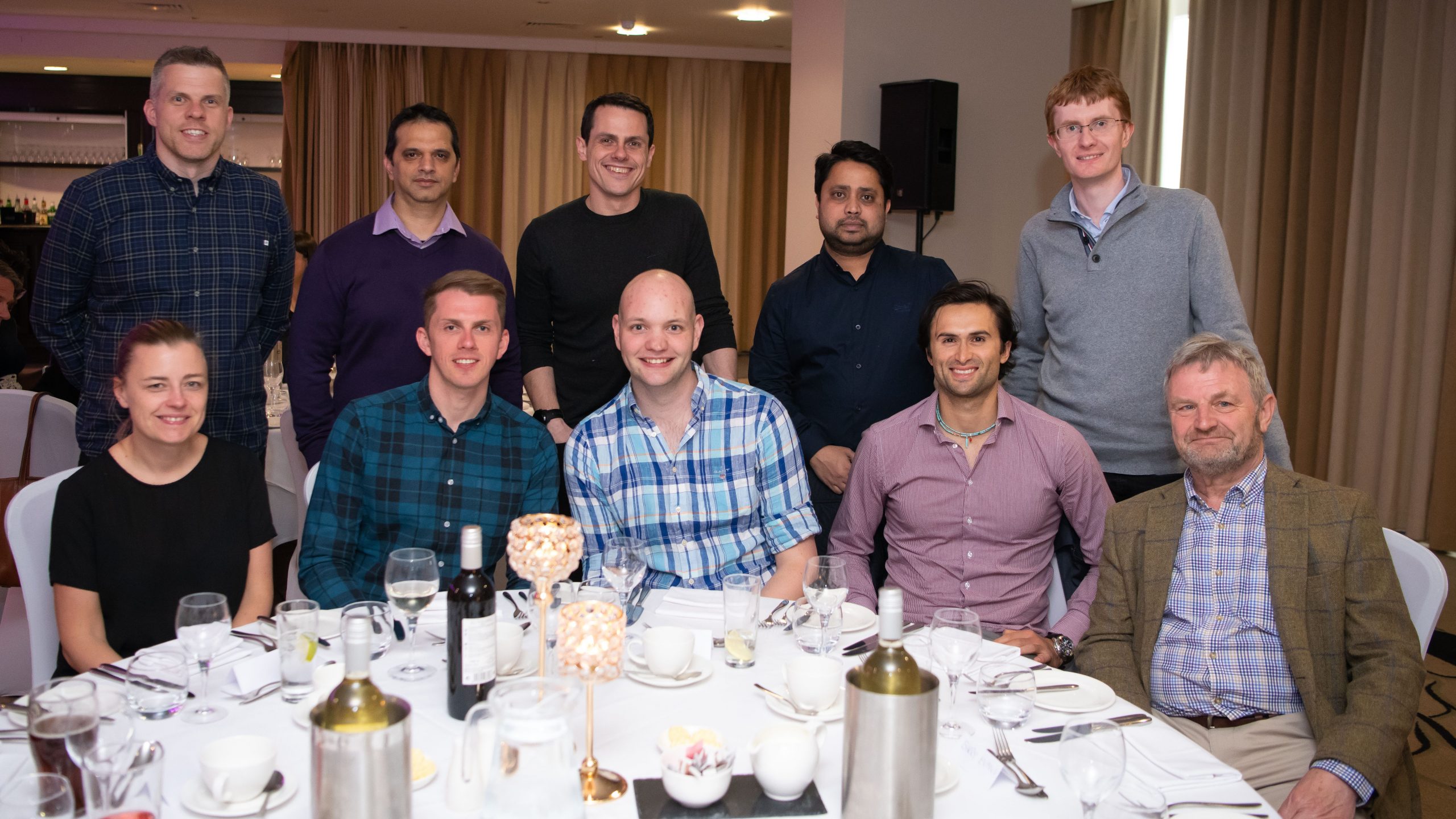 I was soon putting the management and operational skills picked up on the MBA into practice in shipyards. And I came to appreciate the reasons for the inefficiencies and challenges I and others experienced within the industry.
This became the focus of my thesis.
I had the pleasure and good fortune to be supervised throughout this important stage of the MBA by Professor Tim Edwards who, I soon discovered, had a link of his own to shipbuilding.
Serendipity and superyachts
Ron, Tim's father, had, for many years, worked at Bannenberg's superyacht design studio in London – the very same studio, nowadays Bannenberg & Rowell, where I had my first job interview only a few years before. Like me, Ron used to make scale models of ships. Though, while mine were of galleons and fishing vessels, his were superyachts. And so the young Tim grew up seeing how superyachts were developed, an experience he would draw on in research years later.
Around this time, I took a job in the Netherlands working for a major shipbuilding group developing superyachts. Coincidentally, it was the very same group which, in 2008, Tim had conducted research on.
Drawing on Tim's research expertise and my experiences within the industry, my thesis explored the cultural challenges which existed between independent designers and naval architects in the shipbuilding industry.
"The research helped me understand the importance of diversity when innovating and how difficult it can be enabling effective channels of communication between different actors operating in the same sector, such as independent designers and architects. If these challenges are overcome, the outcome can be outstanding, sometimes beyond collective imaginations, even."
Today, with an MBA on my CV and 5 years experience working and studying abroad, I find myself back home thanks to a fortuitous meeting where everything started for me, the Amalfi Coast. A local shipyard, which operates within the local maritime passenger transport sector, was looking for a Naval Architect to start developing an engineering department and new projects.
It was too good an opportunity to pass up!
This decision meant taking a few steps back compared with my previous role in the Netherlands. However, as you've probably gathered, I'm not one to back down from a challenge, especially in a place from which young professionals usually escape due to scarce job opportunities. And so, my target is to help the organisation become a major shipbuilding group in Southern Italy, and to have a place where I can start building boats of my own design at home.
I like to think of it as the next puzzle piece in the composition of my big picture.
During challenging times like those we're experiencing right now, remembering the passion and ambition of the young man who built scale models of galleons during his summers helps keep my mood up and feel motivated to chase my ambitions. I hope others too have the fortune of nurturing such a passion and can chase their ambitions now and in the future.
As an old nautical saying goes: "stormy weather and rough seas let sailors become captains."
Marcello Somma (MBA 2020) is a graduate of Cardiff Business School's Executive MBA programme.
He is a Naval Architect at Nautica Store Srl. You can follow him on his Linkedin page, where he is telling his story of boat building and design.