Football, but not as we know it
30 April 2020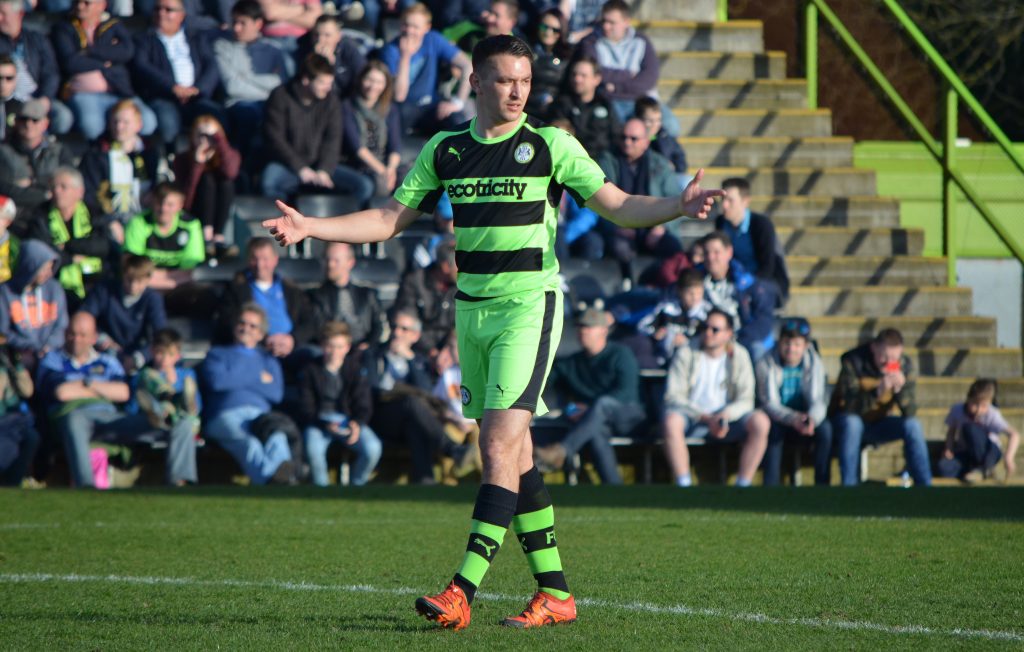 For nearly three years, I've been working with Forest Green Rovers (FGR), the greenest football club in the world, to find out if their green transformation is having an impact on the beliefs, engagement and behaviour of those affiliated with the club.
The project has seen me hold focus groups with football supporters and residents of Forest Green and Nailsworth as well as over 60 semi-structured interviews with the club's staff, associates, directors, senior management, supporters and residents and businesses from the surrounding area.
Given the novelty of FGR and my growing relationship with the club I've applied the research in a number of contexts.
At the moment the data sets are helping me explore how social and ecological innovation is developed and defused through football. While other work has used macromarketing and business ethics frameworks to understand the role football clubs and other places can have in influencing our beliefs and consumption habits to favour ethical and sustainable products and services.
Sustainability, social value and responsible innovation
For example, at FGR we're exposed to vegan food, a vegan/organic playing surface and clean energy consumption provided by Ecotricity.
In lots of the interviews I conducted with fans, staff and members of the wider community, participants talk about how their interaction with the club has widened their views and understanding of sustainability, to the point that they're now consciously consuming less meat and dairy foods as a way of reducing their carbon footprint.
I've also used the research inside and outside of the classroom to show my students how changes like the ones implemented at FGR can help people question their own environmental, social and sustainable value systems.
In February, we took our MSc Strategic Marketing and MSc Business Strategy and Entrepreneurship students over to New Lawn for a sustainability tour of the ground and to watch FGR take on Port Vale in League Two of the English Football League.
We've done this for the last few years, and it's really made an impression on the students who've got as much out of the tours and hearing about the club's initiatives as they have out of the football.
While FGR didn't quite manage the result they wanted last time out, we captured some of the action for ourselves.
And here's what some of our students had to say about it:
"An excellent example of corporate social responsibility in action. The club is creating something with the least hazardous effects possible on our environment."

Aakash
"The kind of social innovations they've implemented are worth trying to subscribe to in our organisations and in our lives."

Samyuktaa
"I learned that 'sustainability is a responsibility'. Businesses should give back to the ecosystem for exploiting its resources."

Harsh
"The trip to Forest Green Rovers made me realise the importance of sustainable development."

Vivian
"An excellent day out that showed social value in enterprise and the ethics that underline it."

Edward
Reading these responses got me thinking about how here at Cardiff we do everything we can to encourage our students to think differently about business. Through experiences such as these, we try to show them that it's the responsibility of the business community to contribute to society as well as generating economic successes.
We call this Public Value – it's what we stand for.
FGR is a great case study in this type of value creation. And, I don't think it would be too far of a stretch to say that they're proof that peoples' love, attachment and passion for football can indeed be used as a force for social and ecological good.
Dr Anthony Samuel is a Senior Lecturer in Marketing and Strategy at Cardiff Business School.

---
Comments