Five ways to make the most of your time as a PhD student
23 June 2020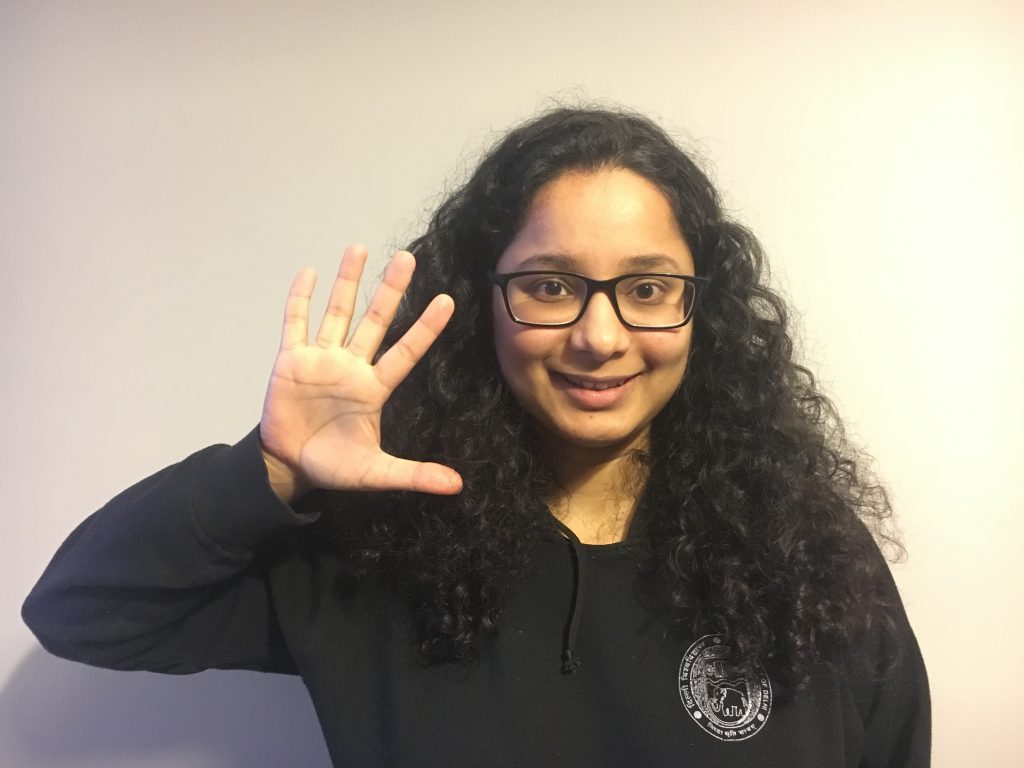 PhD students spend the longest time in the university when compared to other students. And, this extra time is a great opportunity to get involved with different roles inside and outside of the university.
Over the course of my doctoral study, I've engaged with several teams which has helped boost my self-confidence. I've made many new friends along the way too and found my own small community in Cardiff, thousands of miles away from my home in India.
Now that my PhD study is coming to an end – I submitted my thesis last month – I thought I might share five ways in which PhD students can make the most of your time in Cardiff.
1. Diploma alongside your degree
The Skills Development Service (SDS) in Cardiff University's Students' Union (CUSU) provides a number of courses, one of them being with a Diploma of Professional Development in Leadership (DPD).
With leadership skills being sought after by so many employers nowadays, I thought this would be an opportunity that was too good to miss. And even more so because it was free!
Alongside my research, I attended workshops for the DPD course and participated in 200 hours of work experience, although only 50 is required, from various leadership roles I've held (more on these later).
As you probably already know, most postgraduate researchers (PGRs) work as teaching assistants while helping organise different conferences and workshops. Why not use these hours to get a Diploma along with your degree?
Find out more about getting a Diploma with the SDS.
2. Cardiff Award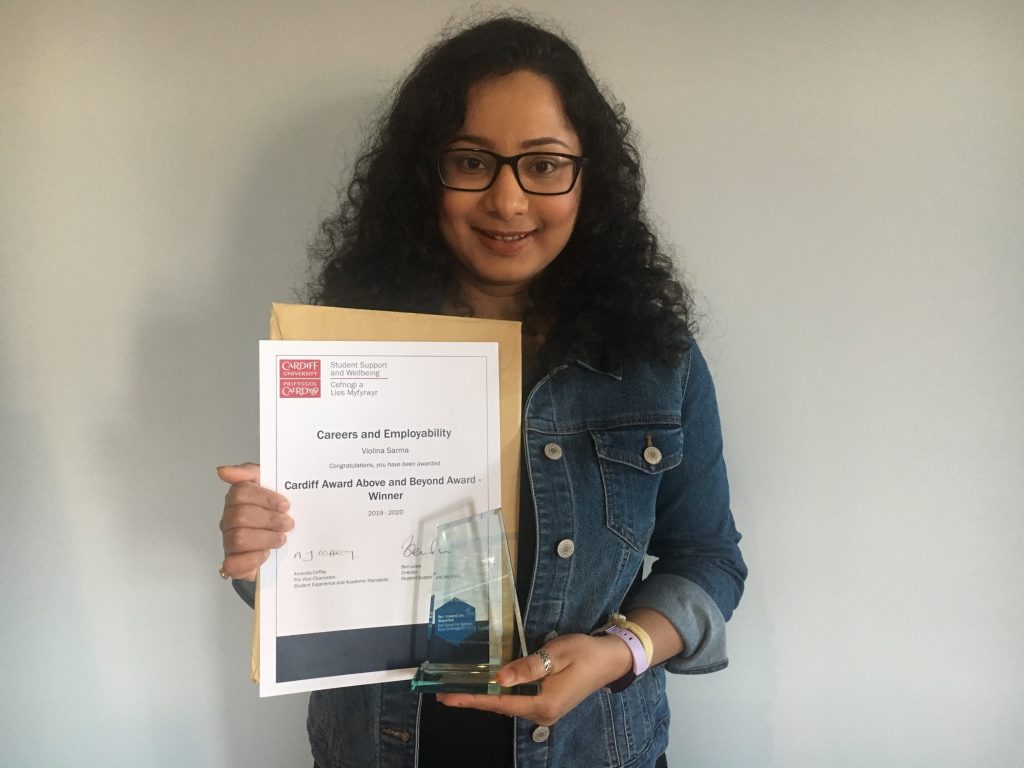 The Cardiff Award is a programme provided by the Careers and Employability Service at Cardiff University. It's entirely virtual with a lot of resources to improve employability skills and attributes via an online platform called Your Career Journey.
During the programme, I attended sessions on CV and cover letter writing with direct feedback from the University's Career Advisers, who helped me personalise them for each job application. I also wrote reflection logs from my various extra-curricular activities, that helped me answer different skills-based questions in applications.
You can read all about my experience of the Cardiff Award on the Student Life blog.
Why not enhance your employability skills by joining this programme? The certificate looks great on your CV and LinkedIn profile, making them stand out from other applications.
3. Residence Life team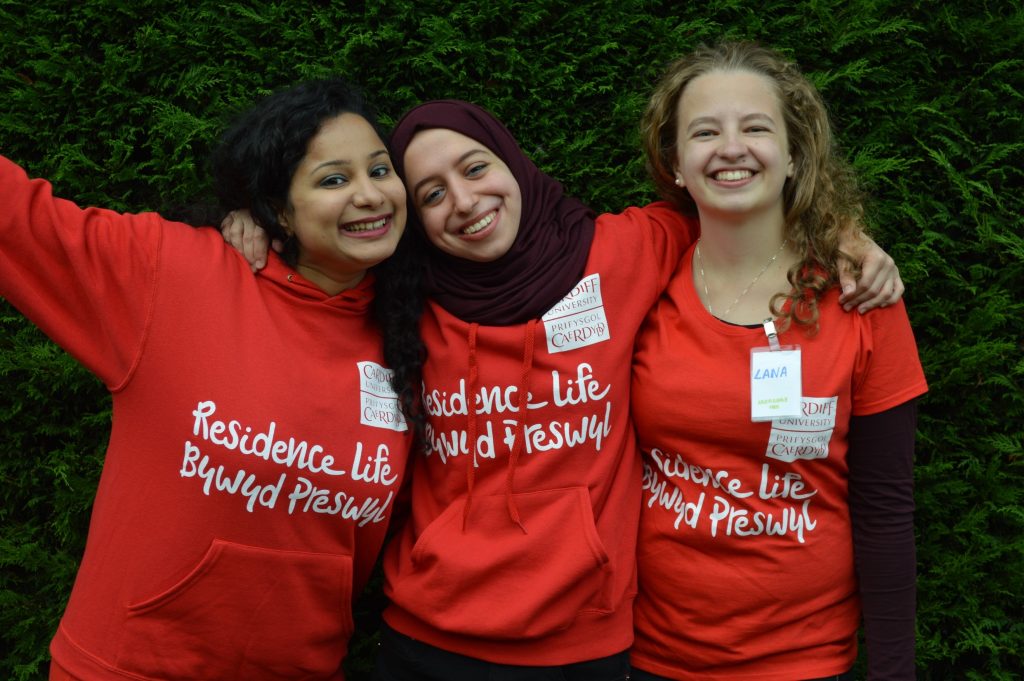 Residence Life Assistant (RLA) is a student role in the Residence Life Team and make up one part of the Student Support and Wellbeing Centre in Cardiff University. We support students living in residences in collaboration with the University's Security and Residences Management Teams.
I've worked as an RLA for two consecutive years since the team started in 2018. Part of my role is to organise events for the students and in the past two years, I have managed to share my Indian culture with the community via events like Holi and Diwali.
I've met some amazing friends in this team, and it's considered to be one of the most diverse teams at Cardiff University. The role has also helped me manage my finances as it covered my rent and bills in exchange for my working hours.
If you want to be part of a vibrant team of creative and responsible peers and at the same time receive financial contributions towards your rent and bills, I highly recommend applying for this role.
Check out the Residence Life Team's website for more information about the role and how to get involved.
4. Societies and athletic union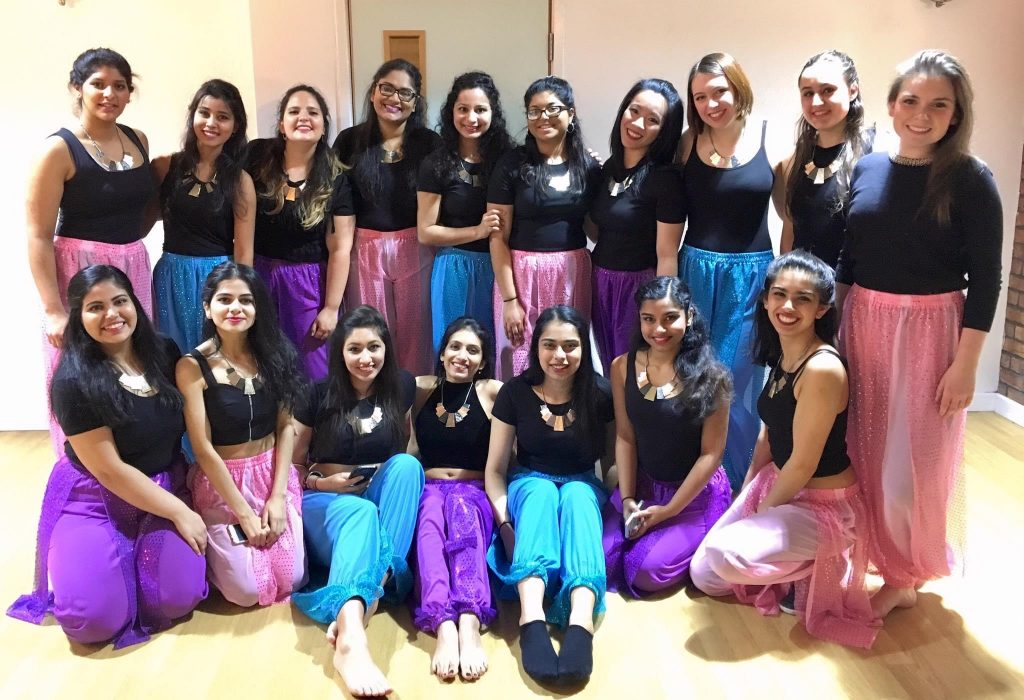 The CUSU has over 200 societies and more than 65 student-led sports clubs in their athletics union. You can join any number of them depending on your interests and hobbies.
I joined the Bollywood Dance Society for two years and thoroughly enjoyed the different dance sessions. Dancing has always been my passion and this society allowed me to groove to Bollywood music. I performed with the society on many different occasions, but one special occasion was at the National Museum of Cardiff. We also won the Best Arts and Performance Society at the National Societies Awards 2018.
If you want to meet people outside the PhD office with similar interests, take a look at the activities at the CUSU. Better still, most of the societies and sports clubs offer Give It A Go sessions where you try out their activities either for free or a minimum amount.
5. Volunteering opportunities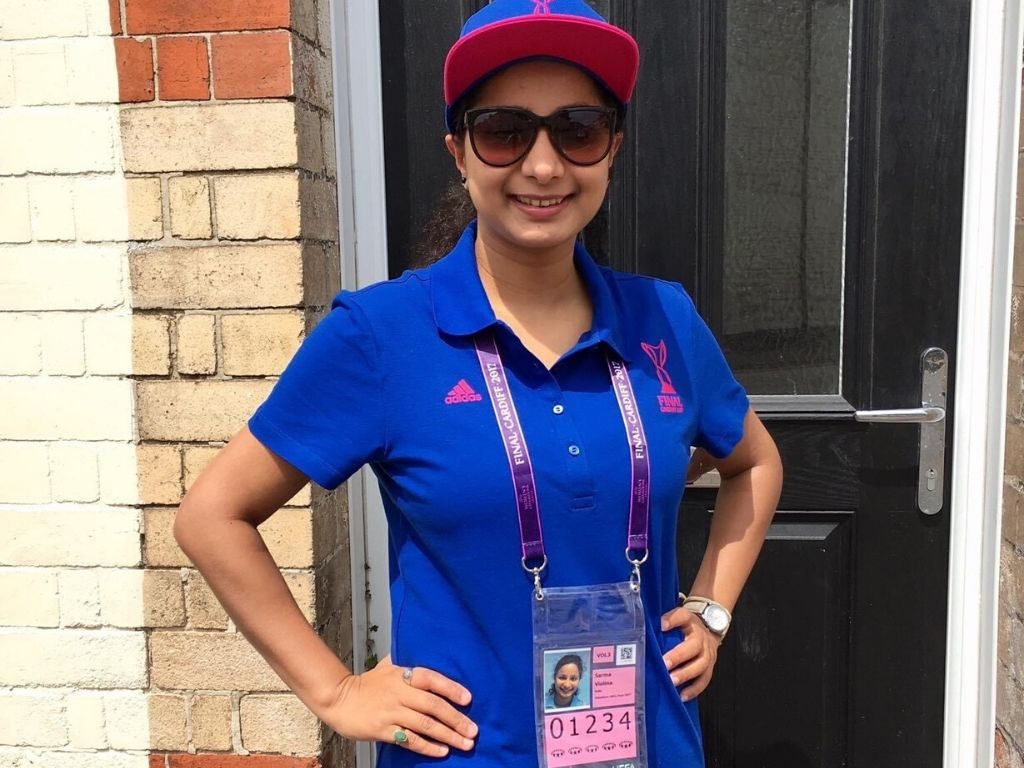 I love giving back to society and the people, and have volunteered in different roles over the last few years. I've worked as a Postgraduate Executive with the CUSU Vice President Postgraduate Students, helped the Cardiff Business School Student Engagement Team during Freshers' arrival week, helped run postgraduate trips with the Graduate Centre in CUSU, and I'm currently working with the Doctoral Academy to help PhD students during the pandemic.
I've also volunteered outside the University, mainly for sports events as I enjoy watching them. I volunteered during the World Half Marathon 2016, UEFA Champions League 2017, and the ICC World Cup 2019.
You can choose how much time to dedicate to volunteering and for which causes. It can be an on-going role within the University or one-day events with external organisations. Whatever you choose, these kind of experiences help you create memories that last forever!
The PhD experience can be a long and lonely one. Getting involved with outside activities help improve your emotional wellbeing and mental health. The best part is you can join any of the above options anytime during your PhD.
For me personally, these roles made me feel more engaged with the university and society. It made me navigate my transnational journey by transforming Cardiff from just another pit stop to a final destination.
Violina Sarma is a PhD candidate in the Logistics, Operation and Management Section of Cardiff Business School.
---
Comments