LGBTQ+ History Month, new student social space, student mentor scheme open
8 February 2023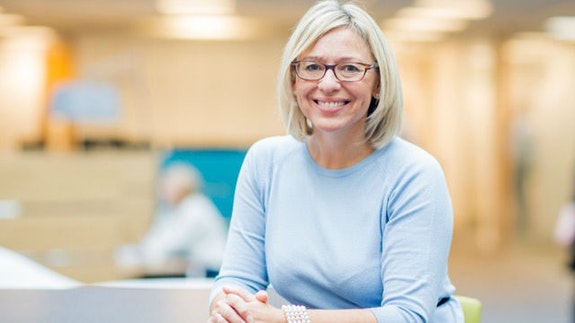 Read a message from Claire Morgan, Pro Vice-Chancellor, Education and Student Experience sent to undergraduate and postgraduate taught students on 7 February.
Dear student,
As I write we remain in the midst of a period of industrial action, and I appreciate that this may be a disruptive time for some of you. I want to reassure you that we are continuing to do everything we can to try to minimise the impact of this industrial action on you and your studies. If you are struggling, please get in touch with your academic school or contact Student Connect in the Centre for Student Life.
While I would never underestimate the potential impact of this industrial action, I'd also like to share some other, more positive news with you from across the university:
A decade of student mentors
Our Student Mentor Scheme recently celebrated its milestone 10th anniversary, and I want to express my sincere thanks to all those of you who have taken part this year and previously. Student mentors support our first-year students on their transition to university, offering invaluable advice and guidance and helping to foster a real sense of community. Apply now if you'd like to become a student mentor in the 2023-24 academic year.
A new student social space at the IV Lounge
Last week saw the opening of a new student social space next to the IV Lounge at our Heath Park campus. The social space has been designed in response to feedback from you, our students, and will provide you with a place to work, unwind, and catch up with friends. It's open seven days a week from 07:30 until 22:00.
Our university has a long history of providing outstanding research- and practice- informed teaching, which means that your academic life is engaging and rewarding. To celebrate this, we're asking you to provide us with examples that reflect the high standard of teaching you've received, which will then be used as part of a communications campaign across our campuses. A £100 voucher reward will be given for all successful submissions.
Upcoming events
We have lots going on over the coming weeks for you to get involved in:
LGBTQ+ History Month: February is LGBTQ+ History Month, a time for championing LGBTQ+ communities across the UK. I am proud to be the University Executive Board Member ally for LGBTQ+ staff and students. Visit our LGBTQ+ History Month page for information on upcoming events, networks you can join, and peer support
Dydd Miwsig Cymru: Friday 10 February is Dydd Miwsig Cymru/Welsh Language Music Day – a celebration of all forms of Welsh language music. No matter what your music preference and whether you speak Welsh or not, why not listen to our Spotify playlist showcasing the best of Welsh musical talent from across the university?
2023 Welsh Varsity: on 26 April, the Welsh Varsity will return to Cardiff for the first time since 2019. With more than 40 of our teams competing to win the varsity shield and cup, the event is a real focal point of our sporting calendar and something for us all to look forward to – whether as athletes or spectators!
Best wishes,
Claire Morgan
Pro Vice-Chancellor, Education and Student Experience
Read about our strategic direction and focus on research and innovation, education, international and engagement.