Graduation update – 6 April 2022
6 April 2022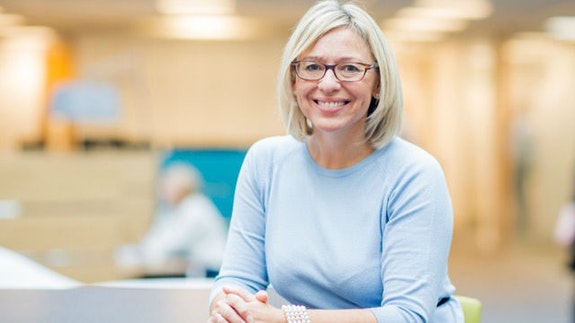 Read the email sent to our 2022, 2021 and 2020 graduates on 6 April by our Pro Vice-Chancellor, Education and Student Experience.
Dear student/alum
Following my email of the 4 March, I am writing this update in the hope that I can address a specific concern raised about Graduation 2022.
Many of you have told us that you are not happy about the format of the day's event. You told us that you were disappointed that you would not be given the opportunity to cross the stage as part of the day's celebrations.
Graduating three cohorts in one year has presented huge logistical challenges, mostly based on the scale of such events, with an estimated 13,500 students and 51,000 guests joining us over the course of Graduation week. As our planning developed there were inevitable restrictions being placed on the event in the stadium, including timing and number of events.
In my initial response to your concern, I made it clear that we were still finalising the format of the day's event(s) – and that is still the case. However, I am now able to say: that we have listened, we understand, and we are committed to responding to your feedback.
Since receiving your feedback, I have chaired several meetings of the Graduation Steering Group, which includes members of the Cardiff University Students' Union, looking at the various options.  We agree that we want to be able to recognise your individual achievements.
As a result, I can confirm there will be an opportunity for all graduates to be personally recognised in your cap and gown and receive the individual recognition which you've told us is so important to you.
This will happen at School recognition events. At these events you will now get your chance to walk, your name will be read out, and for your guests to applaud your achievements. This element of the day will take place on university campus and, in line with previous years, you will be able to bring two guests to the event.
Your student officers have been involved in the discussions and collecting student feedback, and they are supportive of the inclusion of individual recognition elements now being reintroduced into the day.
Whilst we know some of you would have preferred to have this particular moment at the Principality Stadium – given the numbers and restrictions, this was not possible. We do hope that you will recognise that we are doing everything we can to introduce this essential element back into your day.
The Principality Stadium remains the centrepiece of Graduation 2022 where we will officially celebrate your award.
As we'd already planned, we will also run celebrations in our Graduation Gardens, in and around the university main campus -an informal space to catch up with friends, fellow graduates and staff members from your time at university.
The dates advertised in the email of the 4 March will remain the same. We are now working on this additional element in consultation with Schools, staff, and student representatives. All school recognition and ceremony events will be held on the same day.
It's not possible to speak to every individual student or graduate, but we can assure you that your feedback has been heard and we will continue to work in consultation with your elected student representatives.
Graduation is so special. The campus comes to life, the city buzzes, families, friends, and staff unite to celebrate your academic achievements; this is why we are determined to put things right.
So please bear with us whilst we finalise all the details, which means that formal invites with the specific details of your ceremony will be slightly delayed. It is important to stress that this will be a day of celebration not just a ceremony – a full schedule of activities culminating in the formal one-off event at the Principality Stadium which remains the focus.
Formal invites will now be issued in late April or early May, and we would encourage to you sign up to the relevant elements. More information will also be available on our dedicated portal and our Graduation webpages will be updated in the next few weeks.
In the meantime, if you have enquiries please email: Class of 2020 and 2021 (alumni@cardiff.ac.uk) Class of 2022 (studentconnect@cardiff.ac.uk) we will do our best to respond to them as soon as we can.
I hope you find this update helpful, and you can see the significant efforts we are going to make this day special for you, your family, and friends.
I, and all my university colleagues look forward to seeing you and your guests in July.
Yours sincerely,
Claire Morgan
Pro Vice-Chancellor, Education and Student Experience
Read about our strategic direction and focus on research and innovation, education, international and engagement.