The new academic year (2 of 3 emails)
21 September 2021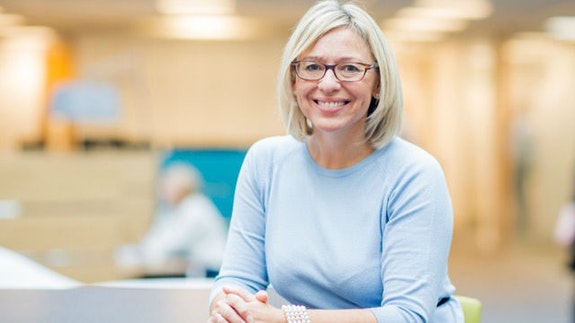 Read a message from Claire Morgan, Pro Vice-Chancellor, Education and Student Experience sent 20 September.
Read a message from Claire Morgan, Pro Vice-Chancellor, Education and Student Experience sent 20 September.
Dear Student
It's been a week since my last email, and I hope that like me you are looking forward to the start of the academic year and the chance to catch up with fellow students and staff.
I am delighted to share the news that we have been named as Welsh University of the Year by The Times and The Sunday Times Good University Guide 2022. This, coupled with being referred to as a 'go to destination', are particularly impressive and heart-warming – setting the tone for what I hope will be a very positive year for all students.
As many of you arrive and settle into student life it's a great opportunity for me to highlight key COVID-19 updates and some of the services and support here to help you.
Coronavirus COVID-19 safety measures on campus
You can see our latest Coronavirus COVID-19 advice and guidance on the intranet, which includes our most recent updates:
In-person teaching on campus will include smaller lectures, tutorials, seminars, lab work and workshops. Delivery of some lectures will continue to be online, although where safety measures allow, larger lectures may take place. We will continue to follow Welsh Government guidance and keep our teaching methods under constant review. We expect to be making full use of our teaching spaces by January 2022.
An NHS COVID pass will be required for you to attend events and nightclubs from Monday 11 October. Here are details of how you can get an NHS COVID Pass in Wales.
Vaccination pop-up centres will be open on campus. We are working with Cardiff and Vale University Health Board and will provide further details and bookable appointments on our intranet as soon as these arrangements have been confirmed.
Mechanical and natural ventilation systems will continue to be maintained and monitored by our Estates team as part of our safety measures and reducing any potential airborne contamination.
As I mentioned last week, please check your emails regularly and look out for contact from your School, which will detail any further measures and arrangements specific to your School and programme of study.
Settling in on campus and online
There are a great range of experiences you may come across when starting your studies and adjusting to university life. We have teams across the university providing support and opportunities, with a blend of online and in-person activity available to use as suits you. This includes:
For additional topics and questions try searching the intranet in the first instance.
Finally, carrying your student ID card is essential to access university buildings as well as providing proof of your identity, library, and e-learning access. If you do not already have one you need to book an appointment to collect yours.
In next week's email I will share more COVID-19 related updates along with information on looking after yourself, student behaviour and using your student voice to tell us what you think and feel about your student experience. In the meantime, if you have any questions, please contact Student Connect.
Best wishes,
Claire Morgan
Pro Vice-Chancellor, Education and Student Experience
Read about our strategic direction and focus on research and innovation, education, international and engagement.