The new academic year (1 of 3 emails)
13 September 2021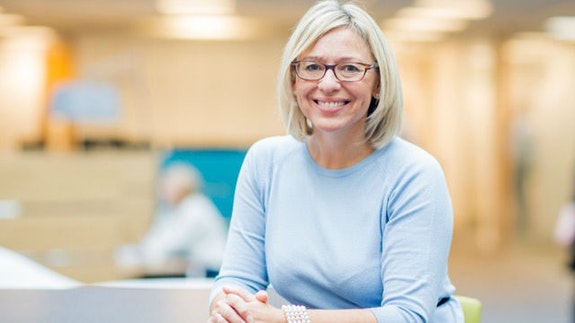 Read a message from Claire Morgan, Pro Vice-Chancellor, Education and Student Experience sent 13 September.
Dear Student
I hope this email finds you well and you have enjoyed the summer break.
The new academic year is fast approaching and with some of you already on campus and others making your way to us or preparing for remote study, I extend a warm welcome to all of you and wish you all the very best for the year ahead.
As your Pro Vice-Chancellor for Education and Student Experience I will be in contact with you throughout the year to provide updates on important topics that impact on your academic and wider student life. Between my emails you will also receive updates from our student communications team who will be highlighting the services, support, events, and opportunities available to you. In addition, your school will contact you with information specific to your school and programme of study.
I will be emailing you each week for the next three weeks with essential information and tasks to complete, to give yourself the best possible start to the new academic year and help you make the most of your student life. It is essential you check your emails regularly.
This first email sets out what you can expect and how best to prepare for your studies ahead.
The ongoing impact of COVID-19
Wales has remained at alert level 0 since my last email, which is very welcome, as it gives us more freedom and opportunities across all aspects of your student life. However, there are important safety measures that remain in place, which we all must support for everyone's safety, and that will play a part in keeping us at alert level 0.
If the Welsh Government changes the national alert level during the year, we will assess its impact on all of us, and work closely with your school and teams across the University to ensure that your safety remains our priority. You can expect to hear from us should there be changes.
Whist studying on campus please be aware that:
I am also mindful of the need for some of you, particularly on our Health-related programmes, to support more stringent safety measures, as required by your course and directed by your School.
You can read more about the safety measures on our Coronavirus (COVID-19) advice and guidance pages, including:
Preparing for your studies
There are essential tasks to complete at the start of each year to ensure you have the best possible start to the year.
If you are new student, you will have already started receiving information from us to help you as you transition to university.  Please make use of the information provided for you on our webpages and orientation programme.
If you are a returning student, joining us for a new year should be familiar, although given the last academic year you may find this 'Get ready for the new academic year' a helpful reminder. The intranet continues to offer you information about all aspects of your student life so please use it as your starting point.
Finally, in next week's email I will focus on the opportunities and support available to help you settle in to university life. In the meantime, if you have any questions, please contact Student Connect.
Best wishes,
Claire Morgan
Pro Vice-Chancellor, Education and Student Experience
Read about our strategic direction and focus on research and innovation, education, international and engagement.