Student recruitment, new academic year, National Student Survey, international support, Graduation
31 August 2021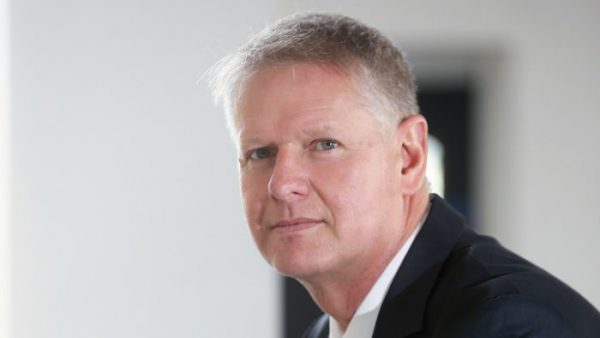 Read a message from the Vice-Chancellor sent to staff today (31 August 2021).
Dear colleague
While normally the big story in August is student recruitment, the picture doesn't become properly clear until later in September, which is why I don't usually write an August email and I include recruitment in the September edition. This year recruitment is a big story, for reasons that in many ways are beyond our control, but it's not the only one by any means. Even though many of us are taking well-deserved rests through this period, global crises such as the refugee emergency in Afghanistan are no respecter of vacation periods, whilst covid problems and the various approaches to addressing them continue to demand our attention. Closer to home our National Student Survey (NSS) results this year are frankly very disappointing, as I will explain. There are some good news stories amongst all this, and in that vein I will want to say a few words about Graduation too.
To start with recruitment, the continuation of alternative methods to assess A-levels across the UK has had a huge effect on our numbers. Whilst some Schools have not quite managed to reach their targets, others have spectacularly over-recruited, to the extent that we have had to take some rapid decisions and move very quickly to ensure that we can manage the extra influx. The over-recruitment is focussed on particular subjects that either remain on a rising trend of demand, or that have seen a sudden surge this year. Those subjects include Law, Criminology, Biosciences, Dentistry, Pharmacy, Psychology, Architecture, Engineering and Computer Science. I instituted an extra meeting of the University Executive Board (UEB), augmented by contributors from relevant professional services, to consider a plan that has been rapidly developed since the dimensions of the issue became clear earlier in August. The numbers of above-target undergraduate students may well approach 1,000, and are distributed across home and international. Whilst there remain uncertainties about the ability of international students to travel, and postgraduate numbers are not yet clear, the undergraduate over-recruitment will necessitate the rapid appointment of around 100 new staff, the majority of them academic. That is according to the latest estimates and it may be more. I gave permission for staff recruitment to begin at once in the most urgent cases, but there will be other requirements beyond more staff. A lot of work has gone into identifying space that can be repurposed for teaching, and, fortunately, new teaching space is becoming available, not least in the Centre for Student Life, which will come into use in the coming weeks. Space will be vacated by imminent moves of research groups into the Translational Research Hub on Maindy Road, and by others moving into our new innovation centre, sbarc | spark, on the same site. We have considered the IT implications and are providing extra equipment, licenses and capacity, while the Library will also be enabled to make the necessary adjustments. Student Support will receive additional staff to ensure that we can meet the needs of all students in areas such as mental health, study skills, wellbeing, disability, advice and money. Fortunately, Cardiff is well supplied with student accommodation and so we anticipate fewer issues in that area. The planning extends over a five-year period, since some of these students will be with us for at least that amount of time, but as the picture becomes clearer (there is always attrition) we will make adjustments as needed.
All this planning takes place in the context of the new covid environment in Wales, where the Welsh Government has moved to alert level 0, as you are aware from daily life. Our approach will be within Welsh Government guidelines of course. Face coverings will need to be worn in any public areas of the University apart from cafés, restaurants and the like, and we will be maintaining the sanitising routines and hygiene facilities that we have had since last year. We will also encourage physical distancing where appropriate, but there will be no stipulated distances. There will be a 15-minute change-over between teaching sessions to reduce crowding in corridors. Seminar rooms and similar teaching spaces will no longer be subject to distancing requirements, and so can be used in ways that will reduce the need for duplicate teaching. Where appropriate, for practical or pedagogical reasons, teaching can continue to take place online.
Given that we are having to make rapid adjustments to space usage in the light of both the changes in Welsh Government guidance and of the unexpected influx of new students, I want to be clear that we will be supporting staff through these changes as well. The Better Ways of Working project will be reviewing its timelines in light of the focus on teaching space and communicating revised timelines shortly, but for people who are struggling with working at home we aim to provide bookable spaces, and meeting rooms to ensure that people can see each other face-to-face even if mostly working from home for a longer period than anticipated.
It's important to recognise that we are recommissioning the campus in this academic year; while we will not be back to 2019, it will feel much more like that. All the services such as student support, libraries, restaurants, accommodation and sports facilities will be operating, and the Students' Union will be holding its Freshers 2021 series of events, albeit over a fortnight to reduce crowding. Schools will have more flexibility to operate according to their needs, and I would appeal to everybody to bear with us as we work through any issues that will need to be addressed at short notice. At the same time it is important that we all continue to take sensible precautions, especially when they cause little inconvenience. I have decided to hold two UEB meetings out of three on Zoom, and when we meet in-person it will be in well-ventilated spaces that are large enough for people not to have to crowd together, and with hygiene measures in place. Within the constraints of business need and the official guidance, we need to respect one another's preferences and find ways of navigating these new circumstances.
We are not out of the pandemic yet, by quite a long way, and the epidemic in this country will only gradually settle into a situation where SARS-CoV-2 is an endemic, largely seasonal virus that we are all used to managing, largely by vaccination. There is still the caveat that more restrictive measures may be required again at some point by Welsh Government if things take a turn for the worse, but we know we are quite capable of dealing with whatever might conceivably happen in that respect so far as covid is concerned.
I am acutely aware that all our staff at Cardiff University worked very hard throughout last year to ensure that students had the best possible experience despite the pandemic, and there is no disguising our disappointment at the outcome of the NSS, which saw a drop of 8 percentage points in student satisfaction. 72% may sound ok, but it is a bigger drop than the sector average and means that we dip below our benchmarks in a number of areas. I will talk more about this in the autumn, but it represents an abrupt further stage in a decline which has lasted six years now. As a University we will need to work together to reverse this trend and I am very conscious that this will require not only a level of culture change, but also a significant financial investment. I say investment advisedly (any expenditure is generally termed investment these days) but there will be a return on this investment. That return will not be monetary, but intangible. We need our students to know that we care about them, and we need to do everything possible to offer that care and support and to ensure that they are aware of how hard we work on their behalf. As with the extra students above, we must ensure sufficient financial underpinning to get the improvement we, and most importantly, the students, need. But we also have to recognise that we will need to do things differently. If we carry on doing the same things we will get the same results. Above all we need to listen to what the students are telling us through the NSS. This must be our priority and challenge this year and in the coming years, because we need to achieve not just change, but lasting change.
Given everything that is going on, it's important to retain a sense of perspective, and events in Afghanistan make that particularly salient at the moment. You may be aware that Cardiff University is a long-standing supporter of CARA, a charity which supports and campaigns for academic refugees that had its origins in refugees from Nazi Germany who sought and received help, support, positions and places at universities in this country when driven out of their homes. I will be discussing this as a matter of urgency with UEB at our first meeting of the year, and will be open to suggestions as to how we can best help. Our first duty is to our students who are from Afghanistan, but we will be looking to help in whatever way possible. As well as with CARA, we will want to work with local refugee charities such as Oasis Cardiff or national organisations such as Universities of Sanctuary. The need now and for the foreseeable future will be very great, and I should like to see Cardiff University do its part.
We do have a good track record in this. The First Minister recently announced the donation of £7.2m worth of items of PPE to Namibia, a country that has been suffering grievously this year in the pandemic. The oversupply in Wales is shortly to be shipped out (11 containers full at no charge by Maersk, to whom we're very grateful), and Welsh Government has also made a grant of £500,000 to aid in building medical capacity. This project came about through the sterling work of Professor Judith Hall in Medicine, who has so energetically led the Phoenix Project over the past seven years, and indeed it was my counterpart in our excellent partner the University of Namibia, Professor Kenneth Matengu, who was able to lay out to the First Minister the extent of the problem earlier this year. It's a great example of how our international partnerships can be front and centre of our civic mission as well as our research effort and our international student mobility activity. On that front, incidentally, we did extremely well in our application to the new Turing Programme, receiving more than £1.5m to allow our students to experience the life-enhancing benefits of international experience during their studies.
Turning to another type of travel, please do complete the Staff Travel Survey which was recently launched. We need to understand your travel needs as we move back to more in-person interaction, and it's worth noting that Main Building car park will be closing in September 2021 (exact date to follow) as part of Cardiff Council proposals for traffic on Park Place. We will be able to use the opportunity to transform the space into an area for outside socialising. Vehicular access will remain for people with disabilities, and there will be no change for pedestrians and cyclists. On that, we will be installing 330 new covered bicycle parking spaces across campus to support active travel choices, with a further 200 bike-parking places in the pipeline. Any staff who want to be considered for parking on campus from January 2022 can now apply using our new needs-based eligibility criteria. The idea is that as we work in different ways, the future arrangements for parking are fair, equitable and inclusive.
As I said last time, we are planning for a catch-up in-person Graduation next year, but this year we were able to give our students the chance to celebrate virtually, which they did with verve and enthusiasm. Thousands of students joined the 38 live Zoom events across two weeks, and a big thank you to all the staff who took the time and effort to record a message for the Class of 2021 on our Schools' Flipgrid pages. Our new graduates were hugely appreciative, and our collective gratitude is due to Alison Carter, Lucy Skellon and Emma Knight from the Corporate and Ceremonial Events Team who coordinated and supported the live events. Richard Martin from the Film Unit filmed the pre-recorded elements with his usual impressive flair and expertise, as well as overseeing the live-streaming of events to YouTube. Thanks are due to the Communications Team, the Alumni Team and Registry, and to Heads of Schools or their representatives for undertaking the rather nerve-wracking task of live presenting, and especially to the understudies who stood by just in case (probably even more nerve-wracking). A massive thank you to alumnus Huw Edwards, who kindly recorded congratulatory videos in English and Welsh for the Class of 2021 from the news studio, and Meleri Williams (School of Journalism, Media and Culture student) and Hannah Doe (Students' Union President) for their contributions too. Above all congratulations and well done to the Class of 2021 students who participated; they were splendid, and everybody involved made the most of the opportunity. All the curious insights of Zoom were present too of course; we saw pets and children, garden parties, home-made graduation gowns, and people tuning in from their workplace, including somebody working on scaffolding, which must have been a fascinatingly different experience from either working on the scaffolding or attending a traditional graduation. What commitment though, which is what we saw from everybody. Thank you.
I must take this opportunity to register my heartfelt thanks on another matter; in my last email I talked about the huge efforts staff at Cardiff had gone to support students on campus through the pandemic. I omitted from that the Campus Facilities team, who by the nature of their jobs had to be on site dealing with students, their accommodation and a whole range of needs throughout the time. They too did sterling and indeed courageous work for which we are all grateful.
Finally, congratulations are due to Professor Damian Walford-Davies, who has been appointed as Deputy Vice Chancellor to succeed Professor Karen Holford, and to Professor Urfan Khaliq, who has been appointed Damian's successor as Pro Vice-Chancellor of the College of Arts, Humanities and Social Sciences. I very much look forward to working with both of them in their new roles.
Best wishes
Colin Riordan
Vice-Chancellor
Read about our strategic direction and focus on research and innovation, education, international and engagement.