Welsh Government update
10 August 2021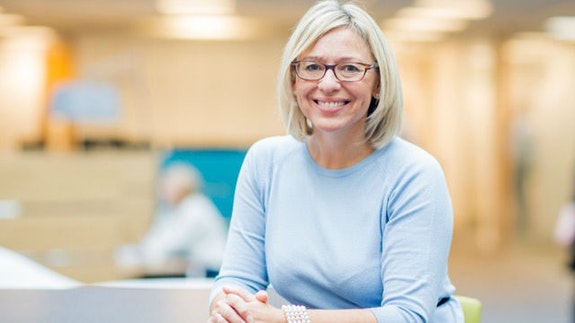 Read a message from Claire Morgan, Pro Vice-Chancellor, Education and Student Experience sent 10 August.
Dear Student
I hope you are enjoying your summer break, and all is well since my last email. 
We are looking forward to welcoming you to campus for the start of the 2021/22 academic year, and preparations are well underway to ensure that you have a safe and enjoyable time when you return.
Welsh Government update
Many of you will have seen the Welsh Government announcement on Friday 6 August which has seen Wales move to alert level 0. This does not mean the end of restrictions, but that we can all enjoy more freedom and be confident there are still important protections in place.
I wanted to write and let you know what this might mean for you:
We expect that 2021-22 will see as close a return to 'normal' as possible.
Services such as student support, libraries, cafes, restaurants, accommodation, sports facilities and the Students' Union will be available to you.
We will be delivering in-person teaching on campus. This will include smaller lectures, tutorials, seminars, lab work and workshops with the delivery of some lectures continuing to be online. We expect to be making full use of our teaching spaces by January 2022.
We will continue to follow Welsh Government guidance and keep our teaching methods under constant review.
We will update you first if we need to make any changes to our position.
We have learned a great deal over the last year about online learning and have received positive feedback from students on the benefits of a blended approach. We will make sure we continue to use innovative approaches to teaching that enable you to engage fully and actively in your studies.
I recommend that you regularly check your emails for further updates from myself and from your academic school – who will provide more detailed information about your specific course of study.
Our website and the extensive coronavirus guidance on our student intranet provide an overview of our plans and the measures we have in place in relation to Coronavirus (COVID-19) and we appreciate your patience whilst we update them.
Exams and assessments
If you are resitting an exam or resubmitting coursework this summer, I hope all is going well and I wish you all the very best. If you have not done so already, please make use of the study skills and wellbeing support we offer to help you.
Accessing support
Please remember, wherever you are, Student Connect is your first point of contact for any support you might need.
Finally, it leaves me to wish you all the best for the remainder of the summer recess and your preparations for the new academic year.
Best wishes,
Claire Morgan
Pro Vice-Chancellor, Education and Student Experience
Read about our strategic direction and focus on research and innovation, education, international and engagement.