Thank you Cardiff University 
27 July 2021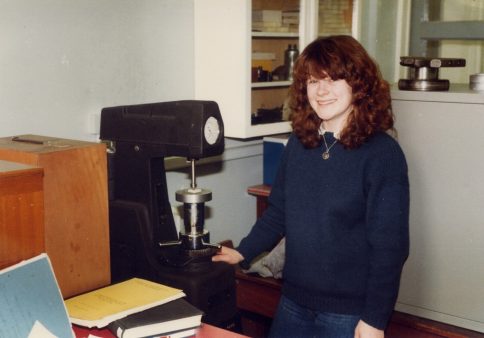 Thank you to everyone at Cardiff University for all that I have learned, for your support and encouragement, but most of all for fun and friendship. 
When I arrived in Cardiff in 1980 as a fresh-faced engineering student, I fell in love with this great place and its wonderful, diverse community, but I never imagined my association would last so long.  In 1980 Cardiff was a very different city.  Cardiff Bay didn't exist but Tiger Bay – the dockland district, was full of life as Wales' oldest multi-ethnic community.  Sailors from all around the world, over 50 different countries, made Cardiff their home, and gave South Cardiff a rich and vibrant feel.  Pubs like the Packet and clubs like the Casablanca were a great way for new students to quickly get to know that part of the city.  The new Moon club and Smileys, which were somewhere around the Hayes, had amazing gigs and Queen Street had at least three cinemas and of course who could forget the Top Rank club.  But my local soon became the Royal Oak on Broadway; where there was a warm welcome from landlady Kitty and great live music (including the brilliant Tich Gwilym and Burke Shelley from Budgie) and where I met people who would become lifelong friends.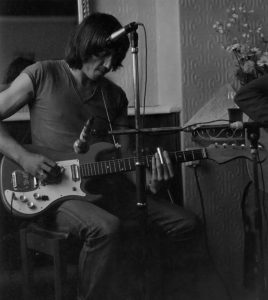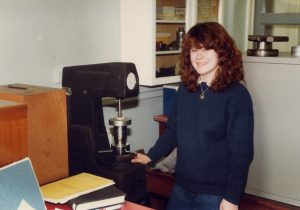 When I graduated from UWIST in 1984 I went back to work at Rolls-Royce (who had sponsored my degree apprenticeship) but I missed the thrill of laboratory research and the excitement of discovery so I returned to what was by then UWCC to pursue a PhD in Acoustic Emission for Damage Detection – this was to become my speciality in later years. Neither my final year undergraduate project nor my PhD would have been possible without great laboratory technicians, knowledgeable academics, dedicated administrators and enthusiastic students – this network of support in our profession is truly amazing and deserves celebrating.   I also enjoyed being part of a great students' union, so much so that as soon as I finished my PhD I invested in life membership of our SU, a bargain at £5 I think which enables me to attend any student events there still, much to the amusement of the SU evening security staff.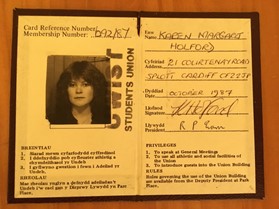 I took the skills learned from my UG degree and PhD into my industrial role with local firm AB Electronic Products and I had every intention of remaining in industry, but in 1990 an opportunity arose at the university to set up a new degree which combined many elements of engineering with industrial placements and this was something which really inspired me, so I took the brave (some said foolish) step into a 1 year fixed term contract.  That was the start of a 31-year career as an academic here at Cardiff.  
I have had the pleasure and privilege of working with some truly amazing colleagues, both individuals and teams, who ensure that we deliver high quality teaching, and excellent research, both of which make a real difference to all of the communities that we serve.  We know that education changes lives and I can certainly say that the education I have received at Cardiff, both as a student and as a member of staff, has certainly changed my life.  The 18 year old me could never have imagined the opportunities that I have had and I want to thank the many students and colleagues with whom I have had the pleasure to work over the years.  
Most of my career has been spent working in the School of Engineering and I have many happy memories of the very special people who have worked there.  I always say that engineering as a discipline is a team game and it's the outstanding team spirit within the School of Engineering that has been the cornerstone of its success. Lecturers who taught me and technicians who supported me became colleagues, students who I taught went on to become academics and this thread of home grown talent has been interwoven with fantastic people from all over the world who have enjoyed making Cardiff their home and working together to develop innovative engineering solutions for a more sustainable, inclusive, secure and prosperous society and to inspire generations of engineers to set the highest standards for technical excellence, ethics and professionalism.  I've enjoyed teaching, particularly practical sessions and I've appreciated the fact that the School of Engineering has supported the Formula Student activity, which has been such a great learning experience for many of our engineers. My own research (damage detection in structures) would not have been possible without the hard work of students and colleagues who have worked together and helped each other over the years and I'm really proud of what the structural performance group have all gone on to achieve together.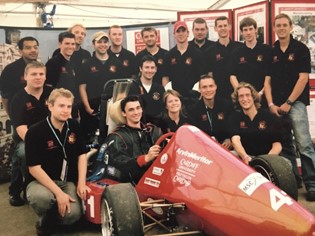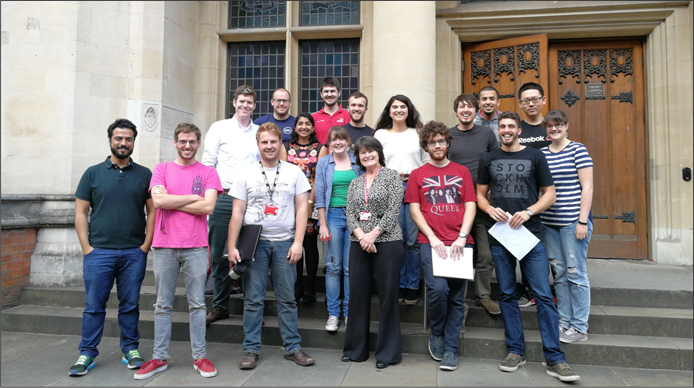 The University has experienced some challenging times over the years, we have faced financial and organisational issues, but together we have worked our way through these and I genuinely believe that with each change we become a little stronger and more able to realise our ambitions.  The highly regarded, internationally facing, Russell Group University of today is very different from all of the institutions that merged and developed to become today's Cardiff University but we have retained the important values of respecting and nurturing our students, staff and the wider communities that we serve. We are a collection of individuals who welcome a diverse group of people from across the globe into the Cardiff family and try our best to ensure they are looked after and reach their potential.  There are few things that are more rewarding to me than hearing from former students all over the world who have gone on to great things in whatever they have chosen to do and are so proud to have studied here. I also love it when I overhear a conversation about how someone at Cardiff University has contributed to something that has made a difference to people's lives locally.  I think it's quite remarkable how we manage to keep that balance of local and global impact and that is because of all the amazing staff at the University who are passionate about what they do. We also stand out because we are a Welsh Russell Group University and our bilingualism is hugely attractive and invigorating.  "Together Stronger" is well known to all Welsh football fans but I think it's also true about the university – we are strong when we pull together.  
I have no doubt that Cardiff University will continue to be strong, to adapt and thrive. The University has invested wisely in new facilities for its people to continue to strive to achieve excellence and has ambitious plans for environmental sustainability and carbon neutrality.  The strange weather patterns particularly this year are an urgent reminder that we must all do what we can to make faster progress here.  The collective work that has been done in areas such equality, diversity and inclusion has vastly improved the workplace but there is always more we can do.  The health, safety and wellbeing of staff and students is always a priority and I hope that the teams that have supported and enhanced this work, which has been especially critical this year, are appreciated by everyone for their dedication and commitment. 
Before I get emotional I'll finish with the words of Bendigeidfran from the Mabinogion, "A fo ben, bid bont" which pretty much means "If you want to be a leader, be a bridge".  Being a bridge means reaching out and connecting, enabling others to achieve.  That's what I've seen people at Cardiff University do well always and that's why I'm so proud to be part of the Cardiff University family.  
Read about our strategic direction and focus on research and innovation, education, international and engagement.