Coronavirus (COVID-19) firebreak
19 October 2020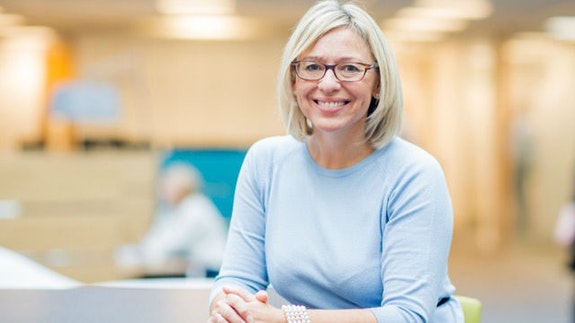 Read a message from Claire Morgan, Pro Vice-Chancellor for Education and Students sent to students on 19 October regarding the firebreak and how this will affect you.
Dear Student,
Following the Welsh Government's confirmation of a 'circuit breaker' (or 'firebreak') coming into effect from 18:00 on Friday 23 October until 00:01 on Monday 9 November, I'm writing to update you on what it means for you and your studies:
Our university remains open
On-campus teaching and research work continues. If you have timetabled teaching on campus then it will go ahead, and we understand that you can also continue to access our libraries and study spaces during this time. However, a reminder – should you need to (e.g. if you are self-isolating) the resources and support are in place to ensure you can continue your studies online. All our staff who work on campus will continue to be there to help you – and essential services remain available. If you were planning to travel to Cardiff you can still do so.
Please do not travel home
The purpose of this temporary measure in Wales is to help slow the spread of the virus. In support of both this new circuit breaker and the existing local restrictions in place in Cardiff please do not return home, and in doing so risk both a fine and further spreading the virus.
We're still here for you
Our wellbeing and support teams are already set-up to be there for you remotely, and you can contact them via Student Connect
For those of you in University accommodation, it remains open and support is available
If you are worried you may have coronavirus (COVID-19) symptoms, please book a test. If you don't have any symptoms, please continue to make use of our own asymptomatic screening service
Please keep us updated via SIMS online if your need to self-isolate or have a positive test so that we can make sure you get the right advice and support.
Your wider student experience
All food outlets on campus are open for takeaway via the 'click and collect service'. There is also the Marketplace and Click and Deliver options for those in our residences
Many Students' Union services are already operating online, you can find the list of opening hours and contact details here. Some commercial operations will now close and face-to-face student group activity will not be permitted for the duration of the circuit breaker period. Please visit cardiffstudents.com for more information
In line with the guidance please note that all Cardiff University Sport facilities both indoor and outdoor will close at 17:30 on Friday 23 October. All facilities will re-open as usual on Monday 9 November. For any enquiries during this period please call the Sports Training Village reception desk on +44 (0)29 2087 4675 between 07:30 – 20:30 or alternatively email sport@cardiff.ac.uk
Non-essential shops, and all pubs and restaurants will close for this period, but essential shops will remain open
If you're well and not self-isolating, during this time you can still exercise outdoors, but please stay close to home and no team sports
Gatherings for Halloween or Bonfire night are not allowed.
I'm aware that today's news may cause more concern. However, to echo the First Minister's words this morning, it's vital we take these steps now, for your health and those in the wider community, to avoid even further measures.
Best wishes,
Claire Morgan
Pro Vice-Chancellor, Education and Students
Read about our strategic direction and focus on research and innovation, education, international and engagement.