Extended Christmas closure period, Black History Month and Queen's birthday honours
30 October 2020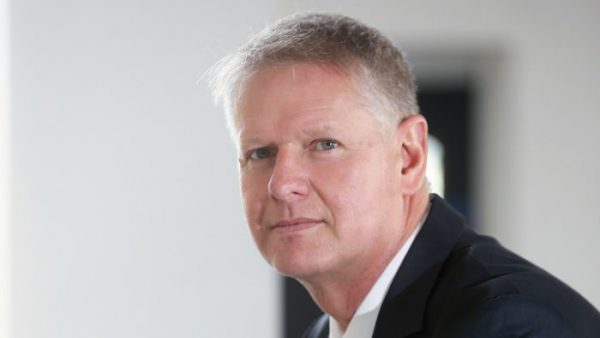 Read a message from the Vice-Chancellor, sent to staff today (30 October 2020).
Dear colleague
As I write this October end-of-month message, it is hard to believe that we are already several weeks into the autumn term and some nine months into the coronavirus (COVID-19) crisis. Despite the restrictions in Cardiff and the all-Wales 'firebreak' that is in force until 9 November, as a place of education and research we are able to continue our work. It's reassuring to find, after the initial hubbub of the beginning of term, that things appear to be settling down as usual and that research, teaching and learning and many of our activities are proceeding if not as normal, then very much as planned. The spike in student coronavirus (COVID-19) cases that we experienced earlier in the month has now reduced significantly, and as I write, the 7-day average of new student cases remains on a downward trend. You can keep up with the numbers yourself by referring to the daily updates on our website here. On that note, thank you very much to all of you who attended the all-staff webinar we held last week, in which colleagues from Public Health Wales, Cardiff City Council's Test, Trace, Protect service and Cardiff and Vale University Health Board were able to answer colleagues' questions directly. We have answered all questions submitted as there was insufficient time to answer them all during the session. I am grateful to all our guests on that occasion, and particularly to Dr Gwen Lowe of Public Health Wales, for her openness, transparency and willingness to engage.
I must also express the gratitude of the whole University to all those colleagues who are dealing directly with our students in their accommodation and around the campus on a daily basis. This includes not only the dwindling number of students who are needing to self-isolate, but those who have any day-to-day issues in their accommodation that require attention from staff, whether that be finding themselves locked out or an accidentally triggered fire alarm. Colleagues in Residential Services, Security and the excellent Cardiff University Screening Service are all critical to our success in managing the coronavirus epidemic as it affects Cardiff University. I am grateful to all of them for their hard work, dedication and commitment.
Clearly, 2020 has been a very challenging year for everybody. In recognition of the outstanding work undertaken by all colleagues during the coronavirus (COVID-19) pandemic, our Christmas closure period will be extended this year. As a result the University will close at the end of Friday 18 December 2020 and will re-open on Monday 4 January 2021. This means that we will be using five of our customary closure days with the two extra closure days being provided by the University.  More information will be available in Blas next week, including information on updating CORE HR and applications for different working patterns. 
Amid coronavirus, life goes on, and this year's Black History Month (BHM) is no exception. Indeed the new way of working has made it rather easier to attend events and raise awareness, and the events I have attended have been very well supported. This year, members of the student sub-group of the Cardiff University Race Equality Steering Group have been especially active, hosting a series of online lectures on Black History by Abu-Bakr Madden Al-Shabbaz, and convening a panel on the subject of how to move from Black History Month to bringing about meaningful change in higher education. The panel included Kehinde Andrews, the well-known academic and author specializing in Black Studies, our own Cindy Ikie, postgraduate research student and the former Students' Union Black and Ethnic Minorities Officer, and Nasir Adam, also a research student with us and the Black History Curator at the National Museum of Wales. The discussion was a fascinating one and will be available on the University's YouTube channel if you'd like to catch up with it. Thanks are due to our students who are taking a lead on these matters, and to Abyd Quinn-Aziz, who assists them in his capacity as chair of the student sub-group. There are many events round the world that form part of BHM and they too have become more accessible for obvious reasons, so it is good to see our students pro-actively working with staff to ensure that the collective Cardiff University voice is heard.
Warm congratulations are due this month to Professor Richard Catlow, from the School of Chemistry, who has been awarded a knighthood for his services to scientific research in the Queen's Birthday Honours, and to Professor Dianne Watkins, from the School of Healthcare Sciences, who has been awarded an OBE for services to nursing education and research. Sir Richard's work in the area of computational chemistry with a focus on catalysis has been hugely important in taking our leading position in catalysis even further forward, and both his role as Foreign Secretary of the Royal Society and his influential voice in science policy have been of great service not just to science, but to the reputation and standing of Cardiff University. Dianne too has done highly important work for the University, both when she served as International Dean for the College of Biomedical and Life Sciences, and particularly in terms of the critical and leading role she played in training a whole generation of nurses in Oman. We can be very proud of both.
With best wishes Colin Riordan
Vice-Chancellor
Read about our strategic direction and focus on research and innovation, education, international and engagement.