Vice-Chancellor's all-staff email – July 2019
29 July 2019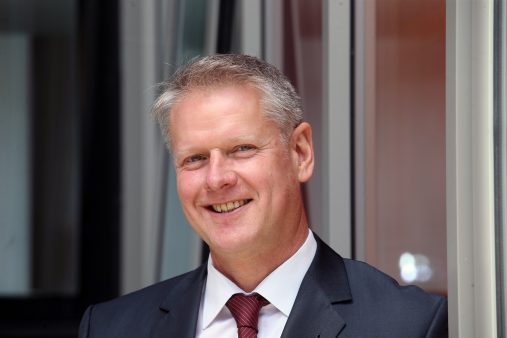 Dear colleague
The Brexit saga has now claimed the scalps of two Prime Ministers since 2016, and it remains to be seen whether Mr Johnson can avoid the fate suffered by recent Conservative leaders, all of whom have become impaled on the issue of Europe in one form or another. That looks a more difficult task than ever, but the prospects for his government, and for the Cabinet he has assembled, will be easier to assess once the dust has settled, so I will leave those matters to my September email. What concerns me more is the effect the changes in the political climate may have in a wider sense.
Beyond Brexit and its political consequences, the rise in divisiveness globally that has become apparent since 2016 shows no sign of abating. Tensions over trade and security between the US and China, the rise of populist governments within the EU, increasing inequality and the migration crisis, continued strife in the Middle East: all these geopolitical pressures have effects on ordinary people, and that is true of us here at Cardiff University as it is elsewhere. As a university we thrive on openness to the best talent wherever it is found, and as a consequence we welcome staff from all over the world. Since 2016 it has been particularly important to support our colleagues from other European Union countries and we will continue to do so. But all colleagues need our support, whether their country of origin is China or the US, Egypt or Israel, Australia, Russia or any one of the more than 70 countries from which we draw our staffing complement. That support can be practical in terms of help with visas, financial when unexpected legal costs in relation to their employment with us are encountered, or moral. Indeed it is vital to offer the kind of encouragement and less tangible help that anybody in an unfamiliar environment might welcome. That is why it is incumbent on us to offer our international colleagues our full and unequivocal support at difficult times, irrespective of origin, faith, ethnicity or indeed any protected characteristic. But there is another reason too: as a university we thrive and depend for our success on a diversity of viewpoints and experiences. In learning from each other, the generation and dissemination of knowledge itself is improved. Scholarly communities have always been eclectic and thrive on interchange, as true now here at Cardiff University as it was in the ancient world.
That truism holds for our students too of course, and is never more apparent than during Graduation. As I stood on stage for nine ceremonies this month congratulating thousands of students individually on their achievements, I could not help but be struck not only by the mixture of delight and apprehension on their faces as they crossed the stage to shake my hand, but by the huge diversity, in many senses, of our student body. Graduation is an opportunity not just to offer support, but positively to celebrate that diversity, and to restate the values of openness, inclusivity and freedom of enquiry that underlie our internationalism and, ultimately our continued success.
While the symbolism of Graduation is powerful, it is also a prodigious feat of organisation, and I feel that this years' 17 ceremonies and associated School receptions were perhaps our best yet. We seem to have achieved that Goldilocks combination of formal ritual, informal celebration and high efficiency that helps to generate a real buzz around the city. This year we showed a film at the end of the ceremony reminding graduates of their time at Cardiff which went down extremely well, so a big thank you to the Film Unit and all those who contributed to its making, especially our prominent alumni and friends of the University who agreed to appear. I'm very grateful for all the hard work from Amanda Coffey, Chair of the Graduation Steering Group, Ali Carter and Lucy Skellon from the Corporate and Ceremonial Events Team, Fran Dunderdale and Vicky Young from Registry, the Communications and Marketing Team, the wonderful colleagues from Security and Portering, the Development and Alumni Team who looked after our 15 Honorary Fellows, the Residences team, Annabel Hurst and the Catering Team, who among other spectacular achievements iced, topped and served 19,365 cup-cakes and walked 4,461,807 steps, all the School graduation contacts and the wizards from IT who dealt with myriad demands including the ever-popular streaming service.
I'd like to conclude by sincerely thanking all the colleagues from the academic and professional services staff who support our students by taking the time to attend graduation, process, form the platform party and applaud throughout. Your attendance is very much appreciated and forms an essential part of the ceremony, not least for our students who appreciate the opportunity to see and sometimes greet those who have made their studies possible. And finally, a big shout-out for the award presenters. In my experience reading out the names of graduating students is the most difficult and stressful job in the ceremony. They were all extremely well prepared and performed with skill and aplomb. Thank you.
That's it for this academic year. Unless any unanticipated communication is required, my next email, as usual, will be at the end of September. I hope you are able to enjoy a relaxing break and a productive summer, and are, like me, looking forward to an exciting year ahead.
With best wishes
Colin Riordan
Vice-Chancellor
Read about our strategic direction and focus on research and innovation, education, international and engagement.