Student graffitti ideas for Talybont
20 December 2018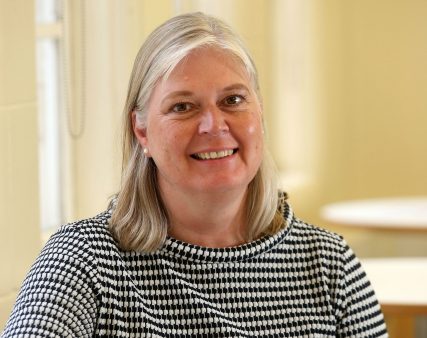 On 31 October I was delighted to attend the second BME+ Book Club Café, held as part of the University programme of events for Black History Month.
The book, The Autobiography of Malcolm X, was chosen by Fadhila Al Dhahouri, President of the Students' Union.  The students and staff who attended spoke openly of their reactions and interpretations of Malcolm X's words.  It was a fascinating and moving evening where all perspectives were welcomed and all perspectives made for an increased understanding of each others' lived experience.
The success of the BME+ Book Club Café is largely due to the creation of this safe space where people are able to speak openly and honestly about race.  Both this book and the book chosen for the first BME+ Book Club Café, Citizen: An American Lyric by Claudia Rankine, were written by people who have inspired others to fight for social justice and race equality.
To celebrate the first anniversary of the BME+ Book Club Café, a 'Graffiti Project' competition has been launched to give students a voice.
To enter the competition, students are are invited to come up with a message and/or image they would like to convey to a wider audience – University and/or public.  Students do not need to be an artist to enter the competition, a paragraph of text describing the idea, and a rough sketch is good enough!  A panel of judges will choose a winner from the submissions.  The winner will then collectively work with other contributors on the chosen idea with local artist Bradley 'RMER' Woods to convert the idea into a piece of art for the entrance to Talybont Residences.
Work should be submitted by 17:00 on 31 January 2019 by email to Barry Diamond, the University's Senior Designer and Brand Manager (diamondb@cardiff.ac.uk). Barry and/or Susan Cousins, Equality and Diversity Project Officer (cousinss@cardiff.ac.uk) are also more than happy to discuss your ideas and provide advice in advance of the entry deadline. Susan Cousins can also be contacted regarding the BME+ Book Club Café.
Read about our strategic direction and focus on research and innovation, education, international and engagement.