Vice-Chancellor's all-staff email – December 2018
21 December 2018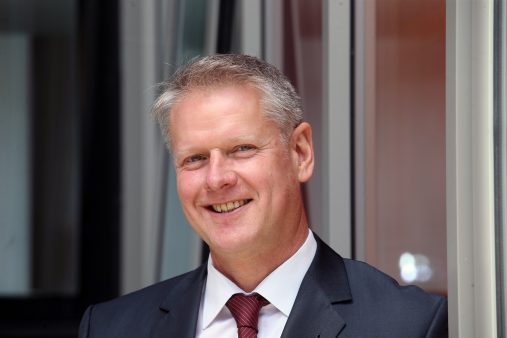 Dear colleague
I know that as we enter this Christmas season you may have concerns about what the Transforming Cardiff/Trawsffurffio Caerdydd process might mean for the future. It's important to recognise that it is just that: a process. It's very important that we have sufficient time to consider all the possibilities that might be open to us to manage the financial risks we face in the future and to ensure that the University remains strong, sustainable and able to deliver on its strategic objectives. There will be ample time for consultation with staff and the campus unions before Council takes any final decisions. You will be aware, for example, that the Voluntary Severance (VS) Scheme is open to the end of May 2019, precisely so that we ensure all avenues are explored in that respect. Having said that, it is important that we move now to plan for the future. Given the risks that face us in relation to future income, at a time when we are already working hard to move from a deficit position, we do need to move forward on these matters. We are already taking action of course; we have introduced recruitment controls as well as the VS scheme mentioned above, and are working on a range of measures emerging from the Bright Ideas project. I'm grateful to all of you who contributed to the latter, which has been of real help and will have an impact.
Meanwhile the life and the activities of the University go on. Earlier this month an attentive audience at the annual Hadyn Ellis lecture heard a fascinating and spirited defence of the European Union from Lord Heseltine, who concluded by recommending that the only sensible way forward at this stage is to hold a second referendum, including the alternative of retaining our EU membership now that there is a much greater public understanding of the consequences of leaving in whatever form. On a somewhat related matter I am pleased to report (but sad that it is necessary to do so) that colleagues from our Social Data Science Lab have been awarded grants totalling £1 million for their new HateLab, tasked with assessing the impact of national events on levels of hate crime and speech. The effects of Brexit on social cohesion have been startling and extremely unwelcome, and our researchers will be using data to help organisations and agencies spot early warning signs so that effective interventions can be made. This relates to other manifestations of hate crime too of course. Congratulations to Professor Matthew Williams, Professor Pete Burnap and their teams, and I for one am glad that Cardiff University is able to contribute to society in such a positive way.
In other news, earlier this month I was delighted to be able to sign a strategic partnership with the Rector of the University of Campinas in Brazil, Professor Marcelo Knobel. Unicamp (as it is commonly known) joins KU Leuven and Xiamen University as a strategic partner for Cardiff and, as in both those cases, does so on the basis of existing thriving academic collaboration. We held a very well attended ceremony which was exceptionally enriched by a performance of Brazilian music by our own students, making it a memorable occasion indeed. Slightly more prosaically, we have recently launched a consultation on our draft Code of Practice for our REF 2021 submission. Prosaic it may be, but this is an important matter so if you are involved in REF please do take a look. On the education side of our activities we welcome back Ms Claire Morgan, who has recently joined us from Cardiff Metropolitan University to become the Director of our Centre for Education Support and Innovation. Claire is a Principal Fellow of the Higher Education Academy (now part of AdvanceHE) and knows the University very well, having previously been an Associate Dean within both the College of Biomedical and Life Sciences and Cardiff Business School. Also this month we say goodbye to Ms Jayne Sadgrove, who has been our Chief Operating Officer since early 2014 and has had a transformative effect on our Professional Services. Jayne has done an excellent job for us in ways that we can clearly evidence and I am extremely grateful to her for all her efforts. She has been a wonderful colleague and will be sorely missed among fellow Board members. I wish Jayne all the best for the future.
2018 has been another year of upheaval and 2019 promises to top it. But for the moment I would like to wish everybody a peaceful Christmas and a Happy New Year. Many of us I know will be longing for this chance to pause, rest and spend time with friends and family; let's remember also our colleagues who will be keeping the essential services of the University running and the students who will be spending the festive period in Cardiff. My thanks to all University staff for your commitment and effort, and I wish you all the best for 2019.
Warm regards
Colin Riordan
Vice-Chancellor
Read about our strategic direction and focus on research and innovation, education, international and engagement.