Institute of Coding Launch
2 July 2018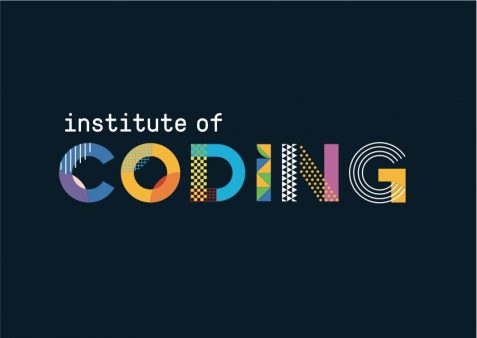 Recently I had the pleasure of visiting the House of Lords with staff and students from the School of Computer Science and Informatics for the formal launch of the Institute of Coding. The Institute of Coding is a consortium of over 60 partners from academia, industry and not for profit organisations, backed by £20m of government funding, and led by colleagues from the University of Bath. Their mission is to develop innovative ways to provide digital skills education at the increased scale needed by tomorrow's economy.
The event, hosted by Baroness McGregor-Smith, was attended by industry leaders and policy makers. I was particularly pleased that they had invited current students to the launch, including our own John Bennett who has made a great contribution as a STEM ambassador in the School of Computer Science and Informatics, delivering Continuing Professional Development for school teachers and running workshops in schools to enthuse the next generation.
Building on the success of the National Software Academy in delivering innovative, industry-led degree programmes, Cardiff University has been awarded £600k by the Higher Education Funding Council for Wales (HEFCW) to take part in the Institute of Coding.
Our funding from HEFCW will enable us to undertake two exciting initiatives. The first is a new student software company at the National Software Academy which we will launch as a pilot, allowing our students to gain valuable commercial skills during their degree programme. The second is an initiative to support our commitment to widening participation, through the development of a mobile code club that will operation in Cardiff, Newport and the valleys, giving both children and adults new opportunities to develop an interest in digital skills.
Read about our strategic direction and focus on research and innovation, education, international and engagement.