Why we're committed to our technical staff
2 July 2018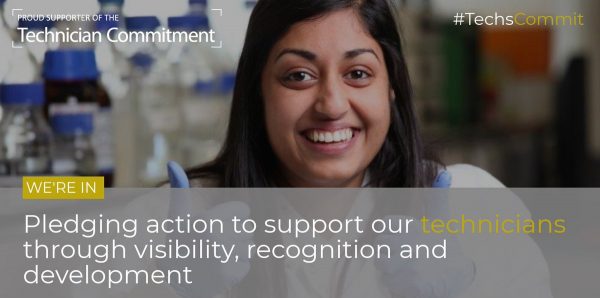 In a large University like Cardiff, there are many different activities needed to support our teaching and our research. Across the University, there are hundreds of technical colleagues working in a diverse range of roles in labs, classrooms, and offices. They may not all have 'technician' in their job title but one thing they all have in common is that we could not function effectively without the work that they do.  Vital work but it has not necessarily been generally visible or appreciated.
That is why we made a commitment last year to the development and visibility of our technical staff.
We were one of the founding signatories of the Technician Commitment, a Science Council initiative to help ensure visibility, recognition, career development, and sustainability for technicians working in higher education and research.  This commits us to recognising the contributions made by our technicians and to working with them to support and improve their career development pathways.
You can read our action plan to find out how we are working towards the requirements of the Technician Commitment.
Technical staff have supported the development of this plan and I look forward to continuing to work with members of this community to ensure we provide the support and development opportunities that they need.
Read about our strategic direction and focus on research and innovation, education, international and engagement.