Strike action ends
13 April 2018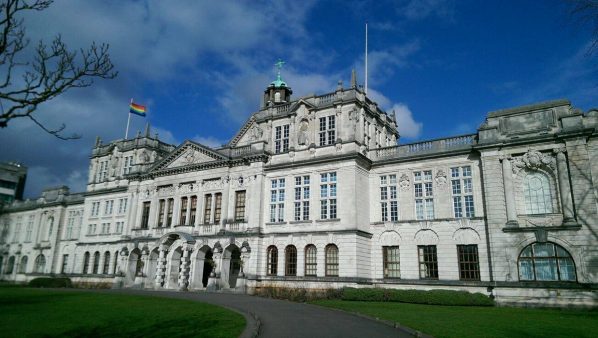 Dear students,
Today, UCU members have voted in favour of accepting an ACAS proposal for a Joint Expert Panel in relation to the USS pension scheme.
This means that all industrial action – including strike action for the week of 16 April 2018 and action short of a strike – has been suspended with immediate effect.
All of your scheduled teaching and learning will take place as planned from the 16 April 2018.
We welcome today's decision, which brings to an end a period of industrial action which has been difficult for all concerned.
Throughout the industrial action, our priority has been to ensure that students whose classes have been disrupted have appropriate opportunities for learning and assessment.
If your studies have been affected, your School will already have been in touch with detailed information setting out the actions they're taking for your programme of study. As you return to your studies on Monday, our focus will be to help you meet the learning outcomes of your programme.
Please be reassured that we will continue to do all that we can to support your learning, to ensure assessments are appropriate and fair and to support you in preparing for your examinations.
All Examining Boards will be made aware of all direct disruption to teaching caused by industrial action and the mitigation actions taken. All modules directly disrupted by the industrial action will be regarded as having a defect or irregularity in the delivery and/or assessment of the module and therefore you will not be required to report these issues as extenuating circumstances as appropriate adjustments will be made.
If you do have any concerns, please contact your School who will be able to help.
To help you prepare for your exams, we are offering a series of classes on exam skills during the week beginning 16 April 2018. These sessions are open to all students and provide an opportunity to gain advice on effective approaches to revision and exam tips. Classes available include essay writing for exams and time management for revision and exams.
You can register for an exam skills class here.
There is also an opportunity for you to ask questions at an open meeting for students with the Vice-Chancellor on Tuesday 17 April 2018 at 1.00pm. The Vice-Chancellor will provide an update on the situation and the University's actions following the end of industrial action. You can book your place here.
We look forward to welcoming you back to the University on Monday.
Yours sincerely,
Professor Amanda Coffey
Pro Vice-Chancellor, Student Experience and Academic Standards
Read about our strategic direction and focus on research and innovation, education, international and engagement.