Strike action: Supporting your learning and revision
11 April 2018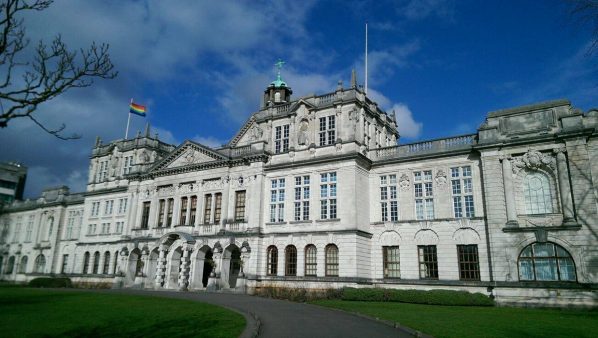 Professor Amanda Coffey, Pro Vice-Chancellor Student Experience and Academic Standards updates students on how the University is continuing to support your learning and revision as you return to your studies following the Easter break.
Dear students,
As you prepare to return to your studies following the Easter break, I want to update you on the ways in which the University can continue to support your learning and revision. We want to make sure you have access to all of the support possible to help equip you for the forthcoming examination period.
You will be aware that the examination timetables have been published and can be accessed via SIMS Online. All examinations will go ahead as planned, and the examinations will assess the learning delivered.
To help you prepare for your exams, Student Support and Wellbeing will be offering a series of classes on exam skills during the week beginning 16 April 2018. These sessions are open to all and provide an opportunity to gain advice on effective approaches to revision and exam tips.
These are in addition to the actions outlined by your Schools to address modules affected by the recent industrial action. Classes available include essay writing for exams and time management for revision and exams. Further information and details of how to book is available here.
The University Library Service will also be offering an 'Exam Survival Kit' throughout the exam period. You can also make use of the Study Spaces tool between 23 April – 3 June to help you find study spaces available across the campus.
We know that for some of you, the disruption caused by the industrial action has been a source of concern and anxiety.  Our Counselling, Health and Wellbeing Team are on hand for you to share your concerns in a confidential, safe environment and they also provide a number of group and workshop sessions covering a range of issues. You can find out more here.
Finally, you may be aware that UCU members are currently voting on a proposal put forward by UUK which could end the current industrial action. The result of that ballot is expected at the end of this week.
We will keep you informed of the outcome when it is known. Your School will contact you if the outcome impacts further on your classes and will also advise on the actions the University will take in response. Please keep an eye on your emails over the coming weekend.
The Vice-Chancellor will also be holding an open meeting for students on Tuesday 17 April, to provide an update on the current situation and to give students the chance to raise any concerns they have. You can book your place here.
We look forward to welcoming you back to the University next week.
Yours sincerely,
Professor Amanda Coffey
Pro Vice-Chancellor, Student Experience and Academic Standards
Read about our strategic direction and focus on research and innovation, education, international and engagement.