My first thirty days
16 May 2017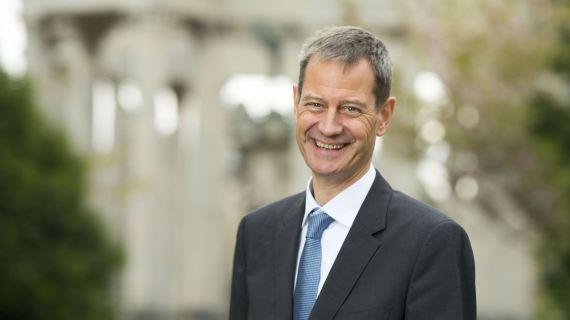 On 3 April I took up post as Pro Vice-Chancellor of the College of Physical Sciences and Engineering, with just two weeks to transfer from my previous role as Head of the School of Chemistry.
The first thirty days have been a learning curve – I have met with many colleagues, discovered committees I didn't know existed and learnt a great deal about the wider business of the University. My primary objective has been to listen, as it's important to me to take on board the views of those who work around me before shaping up what it is we need to do to achieve our shared ambition.
As UEB members our priorities need to be clear to all within the University. Staff can view my priorities for the year ahead on the intranet
I have been fortunate to inherit a well-established College, and building on this excellent work is the first step to improving our national and global position. We must maintain and enhance our commitment to teaching excellence to educate our students to the highest academic standards, enhance our readiness for subject-specific Teaching Excellence Framework, and work together to ensure we are ready for Research Excellence Framework 2021.
As a new Head of College it was enlightening to see the results of the staff survey, and timely to see the areas in which we can improve. I believe all our colleagues should feel supported in their roles and equipped with the tools they need, and we have a responsibility to continue our work in improving diversity and equality.
Collaboration is a key element for a successful university, and I look forward to meeting with colleagues both within Physical Sciences and Engineering, and across the University over the next few months, to work alongside you in achieving our shared aims of making Cardiff University one of the best universities in the world.
Read about our strategic direction and focus on research and innovation, education, international and engagement.