Sharing expertise and embracing knowledge
15 May 2017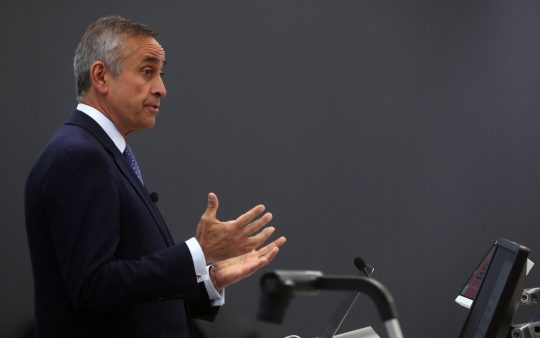 It was a great privilege to host Professor the Lord Darzi of Denham for our second 'Home of Innovation' lecture.
Academics, business leaders and clinicians heard how the future of surgery will be increasingly shaped by people working together across disciplines – data analytics, robotics, machine learning.
Lord Darzi showed how scientific advances – including greater understanding of the human body's genomic make-up – will help clinicians to be more precise in their management of patients.
By sharing expertise, and embracing knowledge, he argued surgeons will be able to deliver precise treatments and interventions specifically tailored to patients' needs.
He took his audience on a tour of recent developments in the science of surgery, including intelligent knife workflow, robotics and precision surgery. He showed how new technologies, including a mobile app to manage patient data, can assist care in a busy clinical setting.
Lord Darzi's sense of interdisciplinarity, his embrace of new technologies and his unswerving commitment to tackling challenges in the field serve as excellent guides for our own Clinical Innovation Partnership with Cardiff and Vale UHB.
Working together, we hope to deliver new ways of delivering healthcare that also support the Welsh economy.
Cardiff Business School's Postgraduate Teaching Centre served as the perfect venue for Lord Darzi's talk, and I would like to thank all staff involved for their efforts. I look forward to the University hosting more leading innovators, learning from their experiences to change the way we work.
Read about our strategic direction and focus on research and innovation, education, international and engagement.