UEB, 8 May 2017
8 May 2017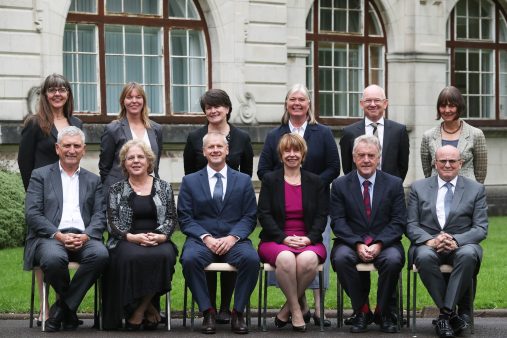 It was noted that Mr Chris Jones had been appointed as the new Head of Communications.
It was noted that, due to the general election, the Welsh Government announcement over Diamond had been delayed.
It was noted that the University's bid to Welsh Government to host the Wales Centre for Public Policy had been successful.
UEB received the latest drafts of the new strategy, sub-strategies, key performance indicators and lead indicators.
UEB received the draft Fee and Access Plan foe 2017/18.
UEB received the annual report on the University's joint ventures.
UEB received the following regular reports
PVC College of Arts, Humanities and Social Sciences monthly report
PVC Student Experience and Academic Standards monthly report
Estates monthly report
Read about our strategic direction and focus on research and innovation, education, international and engagement.