Images of Research
3 February 2017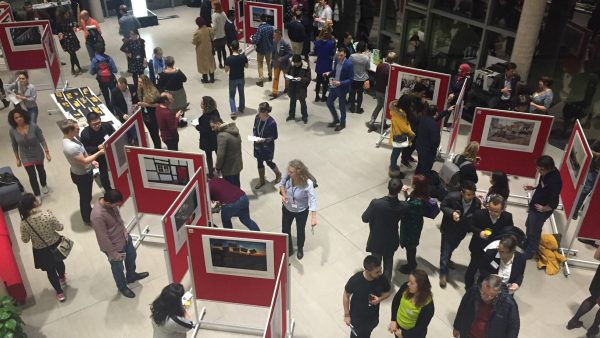 Cardiff University Doctoral Academy has been operational since the start of the current academic year and I recently had the pleasure of attending their 'Images of Research' event. This is a truly unique event that brings our postgraduate community together, including researchers, academic staff and professional services. The event was the culmination of a University wide competition inviting our doctoral students to submit an image which encapsulates their research, together with a 150 word description. After an initial screening, over 40 images were chosen for the final exhibition.
 I was joined in the challenging task of judging the Images of Research entries by the College Deans of Postgraduate Research, Dr Emma Kidd, Professor Martin Kayman and Professor Walter Gear. First place was awarded to Sarah Winstanley from the School of Medicine for her image 'The Daughter of Medicine'. Second place was given to Tim Ebdon from the School of Engineering for his image 'Bringing Turbine Wakes to Life'. People's Choice winner was Andrew Martin from the School of Earth and Ocean Sciences for 'Rainbow Rock'.
The newly formed Doctoral Academy has a mission to promote Cardiff University as a leading postgraduate research institution and the Director of the Doctoral Academy, a role we are currently recruiting to, will be pivotal in delivering that. We will need to further develop and refine our processes as well as our training programmes to ensure our offering is reflective of the needs of both national and international students and make it easier for the best postgraduate researchers from around the world to take up study at Cardiff University.
Events like the Images of Research raise the profile of postgraduate researchers at Cardiff University, strengthen the sense of community and provide perfect conditions for cross discipline knowledge sharing. This event compliments the Doctoral Academy programme by providing the researchers with the opportunity to put the academic, professional and personal development skills we teach into practice.
Read about our strategic direction and focus on research and innovation, education, international and engagement.