National University of Ireland visit
2 February 2017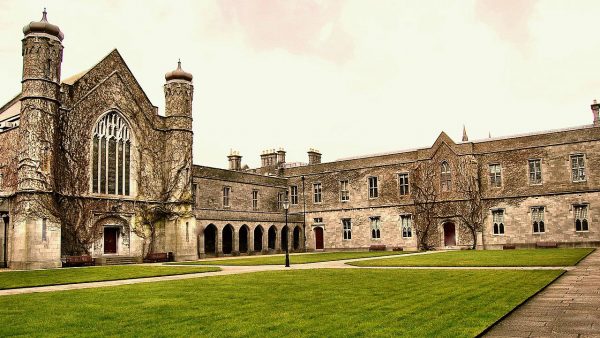 The College of Physical Sciences & Engineering recently hosted a benchmarking visit on 16 and 17 January from counterparts at the National University of Ireland, NUI, Galway, as they prepare to merge two of their Colleges.
Over the course of two days the NUI Galway team met with the Vice-Chancellor, Pro Vice-Chancellors, University Senior Staff and staff from the College of Physical Sciences and Engineering, to look at our College structure and explore the operational and strategic feasibilities of a merger between their Colleges of Science, and Engineering and Informatics. The visit also included site visits to the Schools of Engineering and Chemistry.
Feedback was that all interactions were extremely helpful in supporting the NUI Galway team in their plans to merge, and that all information was well received through various fora in Galway. On behalf of Registrar and Deputy President Professor Pól Ó Dochartaigh, we extend a big thank you to all involved in the visit, and for the warm hospitality shown throughout.
This was also an opportunity for my colleagues and I to reflect on the building of our own College, and look back on our achievements since the College structure was first introduced in September 2012. Each College was granted the freedom to develop their own support structures, resulting in all three being allowed to grow organically and inversely, according to their own needs. The aim within our College has been to foster a collaborative culture, which Professor Ó Dochartaigh commented had given them much enthusiasm for the collegiate possibilities available.
To finish on a note of collegiality, Speak Week commences on 6 February giving all University staff an opportunity to hear directly from University Executive Board members, and engage with them through Q&A sessions and panel discussions. Feedback has always been important to us, so we very much hope you can join us for these.
Read about our strategic direction and focus on research and innovation, education, international and engagement.