Cardiff – UK's most liveable city
25 October 2016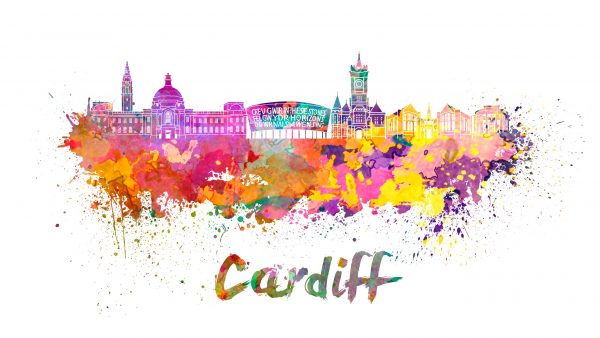 As a civic university, Cardiff is strongly engaged with the local community and has a strong sense of place – we recognise the extent to which our location helps to form our unique identity as an institution.  Our relationship with the City of Cardiff is therefore extremely important and highly valued.
We were delighted when we were asked to take part again in the Cardiff Convention 2016, which took place on 13 October in the Wales Millennium Centre.  This is an annual event organised by the City of Cardiff. It brings together the leading thinkers in city development to Cardiff.
The city has grown considerably over recent years and a further 26% is predicted, one of the largest expansions in the UK. This brings challenges, so much more so when resources are diminishing and demands increasing.  How to mitigate the challenging aspects of growth, e.g. its impact on the environment and wellbeing, was a running theme.  The Capital City vision for the future is firmly focussed on economic benefits and sustainability but also on broader measures of success, such as being a healthy, safe and green city.  A recent EU Urban Audit identified Cardiff as the UK's most liveable city, with the sixth highest resident satisfaction.   Protecting this quality is a key ambition.  The roles of education, skills and technology in creating a liveable city were explored in depth.
I was invited to speak at a workshop that looked at how a city can embrace science and technology.  The session was introduced by Gareth Harcombe.  Gareth manages the Council's Energy and Sustainability Team and has responsibility for delivering a range of renewable energy projects, energy efficiency and retrofit activity, and wider sustainable development work.  As part of this work he has developed a growing portfolio of research and innovation projects in collaboration with academia, government and commercial partners.  A representative from Innovate UK was also present.
I spoke about our plans for the innovation system, an eco-system designed for connecting people, places and partners, which is the key to innovation. The vision is that our new campus will become a focal point for these activities within the city, underpinned by excellent research that is close to market driving industrial, clinical, and public sector innovation.
After the presentations, we broke into groups and reflected on the benefits of a collaborative, city-based approach to science, technology and innovation, also trying to identify the barriers that stand in the way.  The consensus was that the best solutions to some of the complex problems faced by the city can only arise from a collaborative and interdisciplinary approach, involving a range of stakeholders for more cohesive and sustainable outcomes.
Read about our strategic direction and focus on research and innovation, education, international and engagement.