UEB 19 September 2016
19 September 2016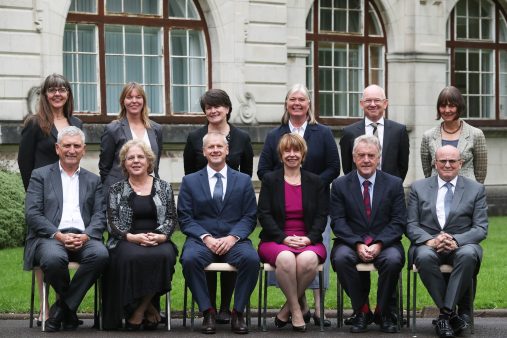 It was noted that all refurbished learning spaces would be ready for use by 26 September 2016 with contingency plans in place for an ongoing issue with AV commissioning at the Heath Park.
It was noted that Cardiff had held its 182nd position in the Times Higher Education world university rankings for a second year. UEB would receive analysis as to why Cardiff had held this position and dropped in the QS world university rankings at a future meeting.
UEB received the latest draft of The Way Forward post 2017. Members of UEB were invited to send comments on the sections corresponding to their areas of responsibility before the next meeting and the document would be recirculated for discussion at the next meeting of UEB prior to the draft going to the Council away day.
UEB received Lord Stern's review Building on Success and Learning from Experience: An Independent Review of the Research Excellence Framework and summary from Strategic Planning. It was noted that the University's preparations for REF2020 have been in line with the recommendations from the Stern Review.
UEB received HEFCW's annual Institutional Risk Review letter and the University draft response. Subject to some phrasing revisions UEB agreed to endorse the response which would now go to Council.
UEB received a paper on the proposed alumni insight survey. Comments on the survey were welcome and should be sent to the Director of Development and Alumni Relations.
UEB received the following regular report
PVC College of Biomedical and Life Sciences monthly report
Read about our strategic direction and focus on research and innovation, education, international and engagement.