UEB 26 September 2016
26 September 2016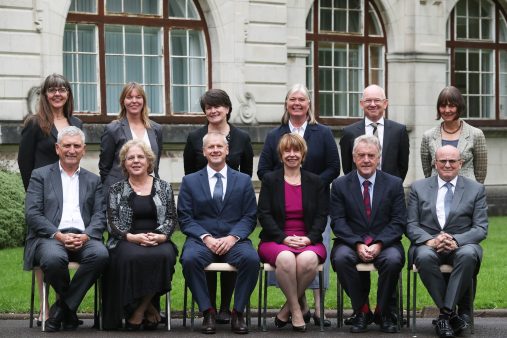 It was noted that Phase 7 of the Physical Learning Spaces programme had been signed over and all spaces were fully operational.
It was noted that the periodic review of the Finance Department had taken place over 21-22 September 2016 with constructive engagement from across the Professional Services, Schools and Colleges.
It was noted that the Professional Services Autumn Conference was held on 23 September 2016 during which the Professional Services operational plan was launched.
It was noted that Professor de Leeuw had held an international away day for Deans, School and Professional Services contacts with recommendations coming forward in relation to communications and the University's website. Schools seemed keen on the idea of summer schools and this would be further explored.
UEB received the latest version of the draft of the strategy, The Way Forward 2018-23. The paper would be updated following the comments made and go to the Council Away Day later in the week for discussion.
UEB received a paper on the NSS results and next steps. It was agreed further details would be received at UEB in a fortnight.
The institutional review action plan was received and approved.
UEB received a paper on staff and student sustainability engagement programmes. It was agreed to endorse the action for all Colleges and Professional Services to take part in Green Impact.
UEB received the following regular reports
Monthly Activity Report on Research and Innovation
Report on Engagement activities
Innovation System update
HR quarterly dashboard
Read about our strategic direction and focus on research and innovation, education, international and engagement.