Mexico's energy programme: Cardiff showcases its research strengths
15 September 2016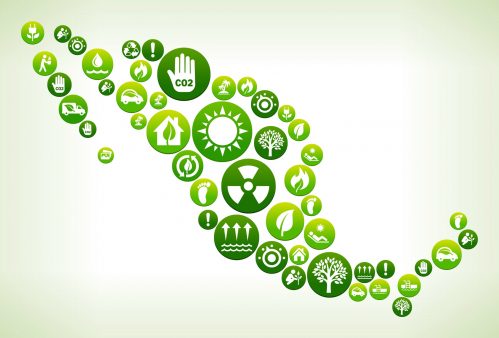 At the request of the Vice-Chancellor, I coordinated a visit to Cardiff by the UK-based representative of the Mexican Ministry of Energy, Mr Nelson Mojarro Gonzalez.  The purpose of the event was to showcase the fantastic quality and breadth of Cardiff's energy-related research.
The backdrop to this is an incredibly ambitious programme launched by Mexico, which will need to invest 131.6 billion dollars in the next fifteen years in it's energy generation, transmission and distribution networks to pursue a plan of sustainable development.  It is estimated that Mexico will require to train a minimum of 135,000 high level experts in order to deliver the programme and to meet the target of 35% clean energy production by 2024.  The energy reform will also pave the way for private firms to participate and compete in the power, oil and gas sectors to support a more competitive market.  The government has made a commitment to research and training, with 60,000 scholarships for energy-related topics.
Colleagues from the Schools of Engineering, Earth and Ocean Sciences, Chemistry, Architecture and Psychology attended the event, highlighting the focus and most recent developments of their research.  There are significant synergies and a very good match in terms of expertise and knowledge, which we will be exploring in greater depth over the coming weeks to establish what shape potential cooperation may take.  My colleague, Professor Nora de Leeuw, PVC International, spoke about Cardiff's international strategy and the collaborative provision programme, exploring possible models and ways in which the University could support Mexico's programme of capacity building. Discussions have been building up over the last year, with a number of visits to Mexican institutions and signings of new Memoranda of Understanding.
The day ended with a visit to the Gas Turbine Research Centre in Port Talbot, where Mr Gonzalez was very interested to learn more about the testing and training that takes place at the Centre.
It was a very positive event and we hope that we can build on this to establish a mutually rewarding programme of research cooperation, actively utilising a range of approaches, including sources like the Newton Fund, Global Challenges Research Fund,  and CONACYT scholarships.
Read about our strategic direction and focus on research and innovation, education, international and engagement.