Confirmation and clearing week at the College of Arts, Humanities and Social Sciences
13 September 2016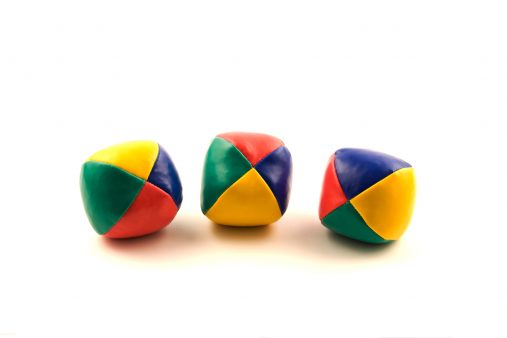 The confirmation and clearing period feels like a combination of 'planning and juggling', not only for applicants but also for the academic and Professional Services teams in the School and College. During clearing in particular, events occur quickly and unpredictably, and the data can swing from one pattern to another every 15 minutes or so.  For all concerned it can feel challenging and exciting, but also exasperating because of unexpected shifts as the pattern of applications swings around.
Despite all of this it looks like we are coming in exactly on target for our home/EU undergraduate recruitment for 2016/17. As a College we came out of clearing for Home and EU students successfully (and quickly). Almost all of our places were filled on the first day that the call centre opened and we have increased our student intake by 7% since last year – better than the sector average of +2.5%.
It's one of the points in the academic year where we all come together to work collaboratively. Every year different Schools will be further away from their recruitment target than others, but other Schools step up to fill the gaps. I'm really impressed by the way in which everyone pulls together (sometimes after I've encouraged them to do so at the meetings attended by all Schools; moral pressure can make a difference!) and help each other when it matters.
Of course, there is still work to be done. While Home and EU student recruitment is the first and biggest piece in this body of work, we're still awaiting final numbers for International students and for our Postgraduate Taught numbers. Though they do look promising it's hard to say whether we've hit our recruitment target until the students actually arrive in Cardiff. I'll report back on the bigger picture in a future blog post.
Read about our strategic direction and focus on research and innovation, education, international and engagement.