A leading role at Bio Wales
16 March 2016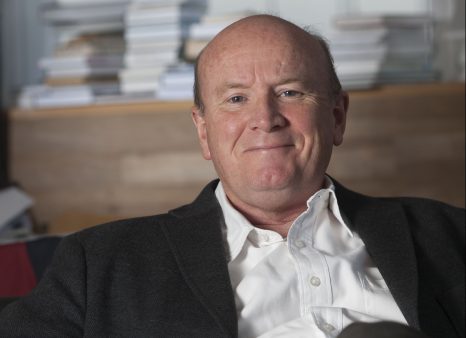 Earlier this month I attended Bio Wales 2016 one of the UK's leading Life Science conferences. Attracting over 600 leading academics and industry experts the event provides a unique opportunity to build new international collaborations and partnering opportunities.
For the first time Cardiff University was named as lead sponsor for the event working closely with Welsh Government to shape the experience for delegates and showcase the very best that Wales has to offer. As Wales' leading university we felt it was important to demonstrate our commitment to the event and play our part in the efforts being made to further develop the thriving life science sector that exists within Wales.
Working closely with colleagues right across the University we were able to present a highly professional exhibition and deliver some strong messages about our achievements and ambitions for the future. It was the perfect setting to showcase the vast array of biomedical services and facilities we possess across the University, including of course the new CUBRIC.
The joined up approach on display reinforced the way we want to present ourselves to the outside world – welcoming, professional, and open for business.
Our major announcement was the launch of a new Clinical Innovation Partnership alongside Cardiff and Vale University Health Board. The launch was delivered as the keynote address to a packed audience in the Wales Millennium Centre. A fitting venue to announce an ambitious initiative to develop clinical innovation in Wales.
Although clinical Innovation is not a new concept for either organisation this new arrangement is about creating a step change in accelerating the translation of clinical innovation into improvements in health and clinical services. We hope it will help to harness great ideas from clinicians, academics, students, and patients to develop these ideas quickly and effectively for the benefit of all.
The Clinical Innovation Partnership will aim to tackle the big health challenges of our time and for the first year of operation we have chosen to focus our resources on an area of significant strength for both organisations – dementia.
This is an exciting initiative and I'm looking forward to the development of the partnership in the years to come. I hope we'll be invited back to present our progress at Bio Wales 2017 as this would mean the initiative has had real impact – watch this space.
Read about our strategic direction and focus on research and innovation, education, international and engagement.