UEB 14 March 2016
14 March 2016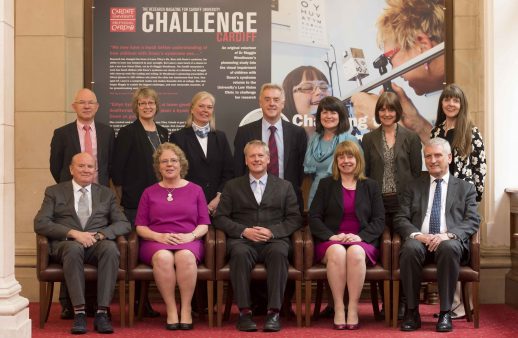 It was noted with great sadness, the death of Professor Chris McGuigan and recognition of his huge contributions to the University including his role as Pro Vice-Chancellor for Research and the development of Cardiff's REF submission.
It was noted that the Minister for Finance and Government Business had launched FLEXIS earlier that day in the School of Engineering.
The visit by Gareth Davies, Director General of Business and Science, Innovation and Science at the Department of Business, Innovation and Skills was noted. The DG was very engaged and was particularly interested in the technology transfer links and the National Software Academy.
UEB received the University's draft response to Lord Stern's review of the Research Excellence Framework. The response was approved with minor changes.
UEB received the Welsh Government report Talented Women for a Successful Wales. The report made 33 recommendations and Professor Holford, one of the co-chairs, had pledged to review progress with achieving the report's recommendations in a year's time.  It was agreed that the University's Equality and Diversity Committee should oversee the University's response to the report's recommendations outlining measures already underway and recommending measures to be instigated.
UEB received the interim update on the progress of the University Research Institutes (URI); a checklist would be provided to URI Directors to ensure that data could be collected appropriately from staff to populate the report.
UEB received a paper on the proposed Doctoral Academy. It was agreed that some revisions were needed and then the paper should be presented to Senate to be endorsed before going to Council.
UEB received a paper on a proposed second strategic partnership. The paper was agreed subject to some minor amendments and would now be presented to Senate for approval.
UEB received a number of business cases as part of the Capital Investment Programme meeting. The English Language Programme expansion and the Centre for Student Life business cases were endorsed (subject to some further work) and would now be presented to Policy and Resources Committee.
UEB received the following regular reports
PVC College of Physical Sciences & Engineering monthly report
Director of Communications & Marketing Monthly Report and Forward Plan
Report on International and European activities
Estates projects updates
Read about our strategic direction and focus on research and innovation, education, international and engagement.