Improving internal communications
20 January 2016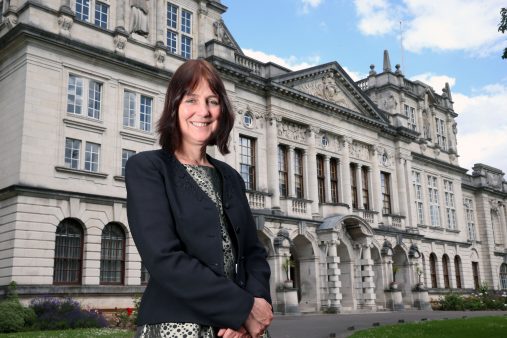 One of my biggest challenges at a University with over 6,000 staff is internal communications. In the central communications team we produce staff Blas on a weekly basis to keep staff engaged with important changes and news, and in January 2014 we launched a new intranet for the University. However, we wish to do much more to enable staff to understand and engage with the many changes currently underway.
We listened to Schools and departments and have now set up a staff communications network to provide support for those involved in communicating internally.
We are also looking at how we can better listen and involve staff in changes which will affect them. Speak week is a campaign taking place between the 8-12 February to raise the profile of the employee voice and encourage staff to share their views. All staff are invited to attend the Change Fair on 10 February between 12 and 2pm in the VJ Gallery. Staff involved will be on hand to engage you with how changes as part of The Way Forward will have a positive impact on your role and answer any questions you may have. It's going to be a very informative event, covering the innovation system, the research portal, yammer, the Centre for Innovation and much more. We have organised it to be on non-teaching afternoon to make it accessible for as many people as possible.   Read more about the event and register.
We are also championing the staff poll which will take place in speak week to tell us how we are doing. It is a short survey that will run the year in-between the staff survey and consists of 12 questions to give a snapshot of how staff are feeling.
As part of this push on internal communications, we are acting on findings in the staff survey which indicated that staff would like to better understand the role of the University Executive Board. We have a new set of pages on the intranet for UEB where members are setting out their five priorities for the year. In addition, you can find a short film where Ruth Williams, a staff representative on Council, interviews Vice-Chancellor, Professor Colin Riordan on the role of UEB.
These pages are complemented by an expanding set of pages under The Way Forward which explain our progress towards our KPIs and, crucially, the huge amount of work going on across the University to meet these goals.
Read about our strategic direction and focus on research and innovation, education, international and engagement.