When ends don't meet: a cost-of-living crisis (Part 2)
22 October 2021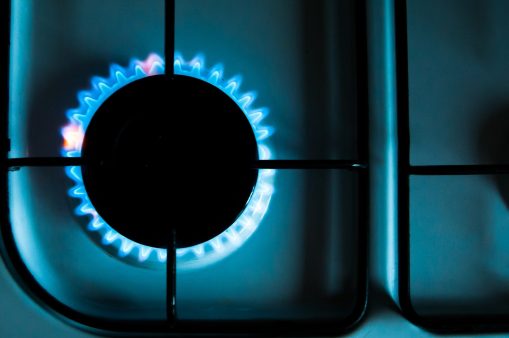 In the second of a three-part blog series on Welsh household finances, the Wales Fiscal Analysis team examine the latest evidence of price increases and the impact on the cost of living.
Just as benefit cuts and tax rises are set to squeeze household income, a sharp increase in prices signal a looming cost of living crisis for Wales' poorest households.
Rising prices
Consumer prices (CPIH) including owner-occupiers' costs rose by 2.9% in the 12 months to September 2021, marginally down from the 3.0% recorded in the 12 months to August 2021.
The slowdown is partly explained by the distortionary effects of last year's "Eat Out to Help Out" scheme on prices, which "artificially" pushed up the annual inflation rate last month.
But this downward trend is unlikely to be sustained.
The Bank of England now expects inflation to top 4% before the end of the year – its highest level in a decade.
Growth in transport costs, and particularly fuel prices, have had an outsized effect on the increase in consumer prices over the past year. Despite accounting for only a tenth of the average consumer's basket, transport costs are responsible for a third of the annual increase to the headline rate of inflation.
The cost of energy
Nowhere have the recent price increases been more visible than in the energy sector.
Although the price cap will continue to shield consumers from the volatility of wholesale costs (which are borne by suppliers), the recent increase to the price cap and the dwindling number of fixed-term tariffs mean that energy bills are likely to be a key source of pressure on household finances over the coming months.
Moreover, demand for energy by domestic consumers is relatively inelastic, meaning that households are less likely to reduce their usage in response to rising prices compared to other (luxury) commodities.
We estimate that the poorest 20% of Welsh households spent, on average, 12% of their income (after housing costs) on energy bills in 2019−20.
To put this in context, a household is conventionally understood to be in fuel poverty if they need to spend more than 10% of their income to adequately heat their home (and cover other normal energy costs – though this element is often overlooked).
Not only this, but lower income households are more likely to be directly impacted by the increase to the price cap.
Approximately 45% of properties in the Welsh social housing sector are fitted with pre-payment meters, compared to a quarter of properties in the private rented sector, and only 5% of owner occupier properties. Households with pre-payment meters fitted will often have no choice but to accept a standard variable tariff set at, or just under, the price cap.
And things could get worse before they get better.
If wholesale gas price continue to surge, the standard dual fuel energy price cap could rise even further to £1,660 next year – a 30% increase on its current level.
Support for households
In the face of rising prices and waning purchasing power, there is a strong case for providing greater support to households who are likely to face financial hardship this Winter.
The Chancellor is reported to be considering cutting VAT on household energy bills at next week's Budget. This would be a mistake.
Not only would the support be ill-targeted, but its impact on household finances would also be minimal.
For a household on the fuel poverty line, scrapping VAT on energy bills would only reduce their expenditure by 0.5% of household income. By contrast, the average Welsh household in the poorest decile saw their household income fall by more than 5% last month because of the cut to Universal Credit alone.
A better option perhaps would be to expand the eligibility and generosity of the existing Warm Homes Discount Scheme. In 2019−20, roughly 140,000 households in Wales benefitted from a one-off payment of £140 towards their energy bills through this scheme.
Increasing the rebate amount and the overall pot of money would be a welcome move, not least because the payment amount has not been uprated since the scheme was originally set up in 2011.
The Welsh Government also has tools at its disposal.
The Discretionary Assistance Fund is already set up to help households in financial distress with essential costs. Last year, the eligibility criteria were expanded to include individuals facing financial hardship because of the pandemic, and more recently, to support individuals who need support with off-grid fuel over the Winter.
But concerns remain about whether the qualifying criteria are sufficiently flexible to ensure that those facing hardship this Winter will be able to access support, and more needs to be done to promote awareness of the scheme.
More fundamentally, the Welsh Government should also consider how other key sources of pressure on household finances can be abated.
The amount of council tax debt accumulated during the year in Wales has doubled since 2019. Although the Welsh Government has recently made changes to collection practices, including removing the sanction of imprisonment for non-repayment, council tax debt is consistently listed as one of the largest sources of problem debt for Welsh households.
To this end, any progress towards reforming or replacing council tax with an alternative that is more progressive with respect to income and property value would be welcome.
In the final blog of the series next week, we examine how the withdrawal of furlough support, and recent trends in pay and the labour market are set to impact household finances in Wales.
Join 35 other subscribers