Reasonableness the Welsh Way
11 June 2020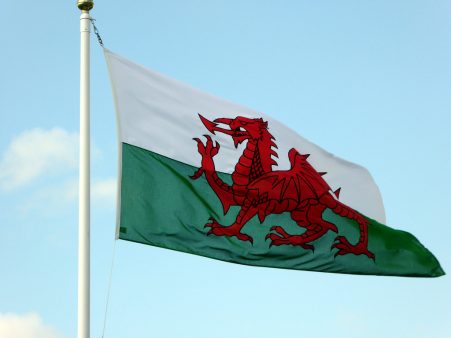 This is a guest post by Professors Emyr Lewis and Ryszard Piotrowicz.
During the coronavirus-enforced lockdown, the four countries of the UK operated under very similar rules, at least until the middle of May. From Aberdeen to Derry, from Aberystwyth to Durham, we stayed at home to protect the NHS and save lives, or so we thought.
Wales introduced particularly tight restrictions on freedom of movement. Until June the 1st, when the Welsh Regulations were amended signalling Wales' first tentative steps towards easing the lockdown, Regulation 8(1) of the Regulations provided:
"During the emergency period, no person may leave the place where they are living or remain away from that place without reasonable excuse"
and examples are provided of what would amount to a reasonable excuse.
(The words "or remain away from that place" did not appear in the very first version of the Regulations. They were introduced at the end of April to deal with the (possibly overblown) concern that someone might leave home with a reasonable excuse (e.g. to go shopping) but then go on to somewhere else (e.g. to attend an open-air rave) which might not be a reasonable excuse.)
In the latest amended Regulations (which came into force on June 1st), there is a similar structure: a prohibition is established, but it will not apply where there is a reasonable excuse:
"During the emergency period, no person may, without reasonable excuse— (a) leave the area local to the place where they are living or remain away from that area."
The list of reasonable excuses in the Regulations is lengthy, but it is clear that it is not exhaustive. For instance, the "Leaving home to exercise: guidance", published on 24 April and updated on 11 May 2020, stipulates that "[t]his list is not intended, therefore, to include all possible reasonable excuses for leaving home" (para 6).
So, what do we mean by "reasonable"? Lord Atkin, in the context of the duty of care, would have said that we should have regard to how our conduct would affect our neighbour: we should do all that we reasonably can to avoid harming our neighbour. In doing so, he was contemplating the position of the defendant in a civil negligence action. But who will decide what is reasonable in the context of the Coronavirus Regulations? In theory, if an alleged breach is prosecuted as an offence under Regulation 12, it will be the Magistrates' Court hearing the case. In most cases, however, since prosecutions can only be brought with the consent of the DPP (or a Welsh-Government nominated person) the answer is a "relevant person". Relevant persons are given significant powers under the Regulations to do all sorts of things to people who are suspected of breaching Regulation 8. So, who is a relevant person? Regulation 10(11) gives us the answer – police officer, police community support officer, or "a person designated by" the Welsh Government, Local and National Park Authorities in Wales and National Resources Wales. (This provision creates a potential new class of enforcement officers for these Regulations who are not part of or linked to the police.)
Perhaps the best-known and most often used power of a relevant person is that under Regulation 13(1), which provides that:
"A relevant person may issue a fixed penalty notice to anyone that the relevant person reasonably believes (a) has committed an offence under these Regulations, and (b) is aged 18 or over."
Of course, the recalcitrant car driver will insist that his action was reasonable, whether he believes it or not. The relevant person will have to decide whether it was "reasonable" for the car driver to go where he went, when he went and why he went. How relevant is the attitude of the person who might have breached the Regulations? While their attitude cannot be decisive, it may be significant in evaluating what the person did and why. What about the drug addict who, desperate for a fix, goes out to meet her dealer? Or the nicotine addict who goes out to the shop, but only to buy cigarettes? A smoker will understand the need immediately; a non-smoker might say that it (the going out; not the smoking) is risky, self-indulgent behaviour. One can see the problem in the differing responses of different police forces.
Equally problematic is the attitude of the relevant person. In theory, he or she should not allow personal views of what they would have done in the circumstances to be the determining factor. He or she would have to consider whether the individual's conduct is within the range of what would be reasonable.
An interesting illustration of how reasonableness is not confined by the list of excuses in Regulation 8 is given by fishing. There is no reference to fishing in regulation 8, nor indeed anywhere in the Regulations. It is not mentioned in any of the guidance given by Welsh Government. Some people had assumed therefore that it is not lawful to go fishing. After the question was raised, the First Minister Mark Drakeford gave a statement in the Senedd on 13th May in which he said it was lawful: in the context of the express 'reasonable excuse' of taking exercise:
"…people are allowed now to leave their homes more than once a day for exercise, and if your way of taking exercise is to walk from your home to a river and to sit there, not near other people, and to go fishing, then that is allowed within the rules in Wales. But it must be local and it must be done in a way that observes social distancing."
This is interesting, because it suggests that, if it is not a way of taking exercise, it is not 'allowed' under the Regulations, whereas of course it may be perfectly reasonable to go fishing for purposes other than taking exercise, for instance to catch fish to eat or to get tranquillity and peace of mind.
This also illustrates one of the most striking features of the lockdown, from a legal perspective, namely how formal laws (set out in the Regulations), Government guidance and advice, and ministerial statements such as Mark Drakeford's about fishing, appear to have been rolled together into one set of rules which people are expected to obey, regardless of their formal legal status.
The temptation to possible elision of law (the must) and guidance (the ought) is particularly problematic if this is done by the relevant person, who should, but may not even, be aware of what they are doing: potentially alleging a breach of the law when all the individual has done is decide not to follow the guidance; or maybe – since they may not have heard of, let alone read, the guidance – they may just be doing something they believe is permitted. To the extent that the guidance repeats the law, this may not be an issue; but where the guidance purports to interpret the law (as it does), this may leave room for differing views about what is in fact justified, or reasonable, made all the more challenging when gaps in the guidance are filled by Ministerial statements.
Emergencies often require legislation to be made in a hurry, with the minimum of scrutiny. That has certainly been true of Regulations made by Ministers in both London and Cardiff in the context of the coronavirus pandemic. This is of course well-intended in the interests of maintaining public health, but there is a danger that by not distinguishing clearly between what the law says and what the Government says in an emergency, we lose our grip on our ability to distinguish between those things in normal times.
About the authors
Professor Emyr Lewis is Head of the Department of Law and Criminology at Aberystwyth University and a former Senior Fellow in Welsh Law at the Wales Governance Centre.
Professor Ryszard Piotrowicz is Professor of Law at Aberystwyth University and Vice-President of the Council of Europe's Group of Experts on Action against Trafficking in Human Beings.
---
Comments
Join 35 other subscribers