Celebrating International Open Access Week 22 – 28 October 2018
19 October 2018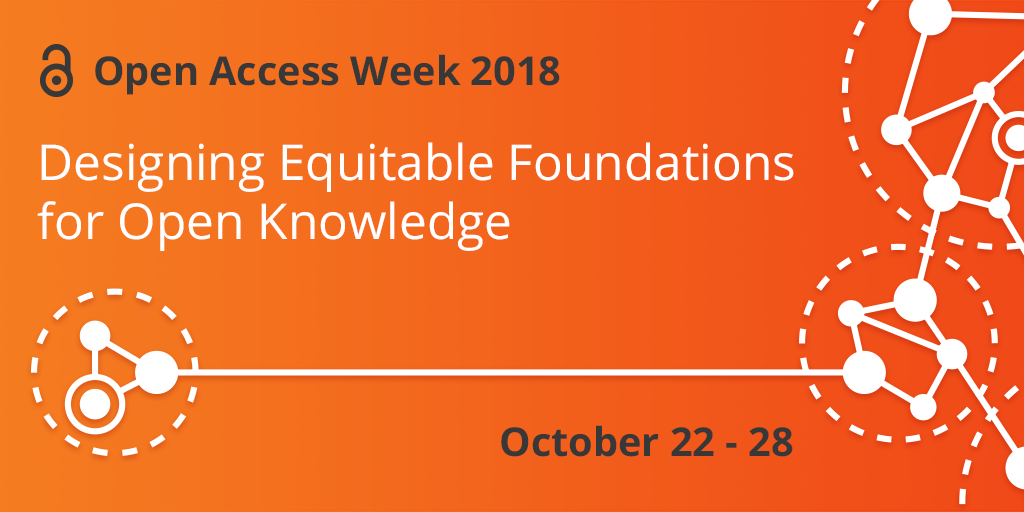 International Open Access Week, now in its 10th year, is all about promoting the potential benefits of Open Access publishing, and supporting the movement to make Open Access a new norm in scholarship and research.
In support of this year's theme "Designing Equitable Foundations for Open Knowledge" we will be promoting opportunities to publish research outputs openly, and showcasing some of Cardiff University's publications and PhD theses which are openly available to all readers. Look out for our daily blog posts throughout the week.
For staff and students, we have arranged a series of talks from publishers which will take place at the University during Open Access Week. The talks will cover a range of topics including "top tips" on how to get published for new career researchers, Open Access in monograph publishing, publishing with Cardiff University Press's innovative Diamond Open Access model, and the Press's plans to launch monograph publishing.
Cardiff University staff can find out more about our Open Access Week events here: https://intranet.cardiff.ac.uk/staff/news/view/1325337-international-open-access-week and Students can find this information here https://intranet.cardiff.ac.uk/students/events?collection=intranet-student-events&query=PUBLISHING