*National Libraries Day 2016*, Meet the Team – Sam
3 February 2016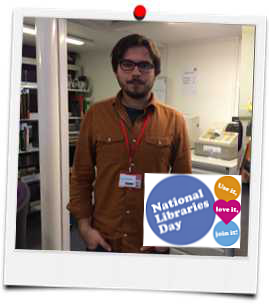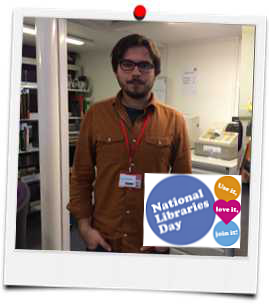 Name and job title
Sam, Library Assistant.
Job description in a nutshell
I split my time between the Health and Dental libraries, spending the morning in Health and the afternoon in Dental.
Where did you grow up?
In a small village near Abergavenny.
What did you do before the library?
I worked in a shop on and off for a few years. I also had a brief stint studying History and Film in Aberystwyth.
Currently reading
'The Stand' by Stephen King.
Hard copy or electronic?
Hard copy. It's a pretty big book, so I can see how an e-book would be a handy alternative. I just prefer physical books.
What are your favourite things about Cardiff? Any hidden gems that you would recommend?
It's a great place to eat! Lots of choice as far as restaurants go. I love Mexican food and I'm discovering new places to eat all the time! One of my favourite places is Roath Park Lake. I always enjoy walking around the lake, although you do need to dodge a few geese!
Best thing about working here at the University
It's just a great environment to work in. I've had a lot of experience in customer service, coming out of retail, but the dynamic here is different. It's a lot better.
Most unusual or surprising library query?
"Can you dry my shorts?" I had a student come in with a dripping wet pair of shorts in hand. She'd gotten them dirty climbing over a fence, washed them in a sink and then realised she had no way of drying them. We're a pretty helpful bunch in the library, but we're not equipped for doing laundry.