What to do with your leftover food at University
5 August 2020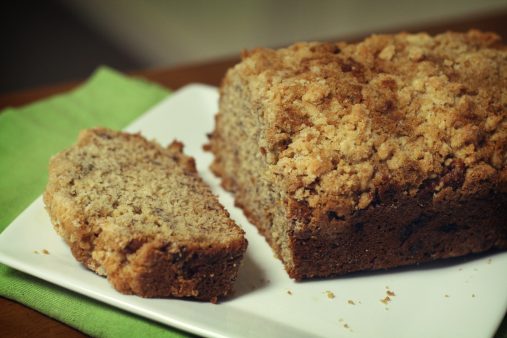 Whilst being at University, there have been many times when I've opened my kitchen cupboards to realise I have so much leftover food. Before my budgeting skills got better at university, I had always just chucked my leftover food. However, during COVID-19, I have ensured I have used every bit of leftover food I have to save money. I thought I would write this blog to give prospective students ideas of what you could make or do with your leftover food whilst living at university.
Bananas are something I love, but I regularly don't use all of my bananas especially when they have gone over-ripe. During lockdown, I have discovered my love for banana bread. This is an easy recipe that doesn't take long and uses up your over ripe bananas. Below are some pictures of my stages of making banana bread and the link to the recipe I use. I hope you are able to make some banana bread with your over ripe bananas and realise how delicious this recipe really is!

The best banana bread recipe I have come across yet!!
https://www.bbcgoodfood.com/recipes/brilliant-banana-loaf.
Eggs
I always buy too many eggs from the supermarket and then end up with lots of eggs leftover that need using up quickly. A quick easy breakfast or lunch is scrambled egg. I absolutely love scrambled egg and it doesn't take long, so is a quick hot breakfast or lunch when I'm in a rush. Below are some pictures and steps of my scrambled egg recipe.
Collect your ingredients and equipment together, these include:
2 eggs
Pan
Measuring jug
Fork
Knife
Spoon
Milk
Butter
Put milk into your beaten eggs, this is a student recipe so I just estimate the milk, I normally put in about quarter milk out of the egg mixture.
Put a chunk of butter into a pan and melt the butter.
Once the butter is sizzling, put in your egg and milk mixture.
Keep stirring your mixture until you form scrambled eggs.
There are so many more recipes eggs can also be used for including: poached eggs, boiled eggs, eggy bread, cakes and pancakes.
I make pancakes a lot at university. Pancakes are so easy to make and use up leftover milk and flour too. They are such a scrumptious breakfast to have, I love to have them at a weekend as a tasty treat! Below are some pictures of my stages of cooking pancakes and the link to the recipe I use.
https://www.bbcgoodfood.com/recipes/perfect-pancakes-recipe
This is the pancake recipe I use, however I don't use salt.
At the weekend, I like to prepare my dinners ready for the busy week ahead. I prepare a dinner that is freezable like bolognese and then freeze portions for the week. Here is an easy bolognese recipe – https://noshbooks.com/simple-spaghetti-bolognese/. Another freezable dinner I like to make is curry, which I make the student way and buy a ready made sauce from Lidl.
In addition to this, if I ever have any left over dinner because I've cooked too much, I will put it in a tupperware box ready for my lunch the next day. I find this saves me a lot of time and money too.
I hope you have found this blog useful! If you have any questions about student life at Cardiff University or the course I study please feel free to message me using the UniBuddy service.