What specifics to look at when choosing your 5 University choices
16 July 2020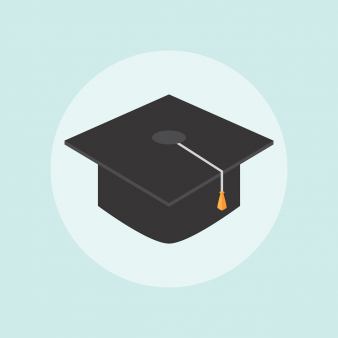 I know when you first look at what university to go to, it can be a very overwhelming experience. So I wanted to write this blog to inform prospective students of what to look for when looking at different universities and courses.
Type of course
When looking for what course to study it is important to look at the type of course. For example if it is an undergraduate course e.g. BSc, or a postgraduate course e.g. PgDip or MSc.
How do I know if I am an undergraduate or a postgraduate?
An undergraduate degree is for an individual who has not completed a degree before. On the other hand, a postgraduate degree is for someone who has already achieved an undergraduate degree.
In addition to this, some courses even have an option to do a joint degree for example you could do a degree in English Literature (BA) or you could do a degree in Music and English Literature (BA). Before making your mind up on what type of degree you would like to do, looking at the job opportunities and what degree you need to do to be able to join your desired profession, helps to be able to facilitate your decision.
Entry Requirements
Once you have found the course you are interested in, when looking at universities it is important to look at the entry requirements. The entry requirement section often includes sections like; A levels and BTEC. I found it helpful to look at the entry requirements section first, as I was able to look if I thought the grades on the website were achievable for my academic ability before looking into the university any more, this saved me a lot of time.
Course Structure
Looking at the course structure at every university gave me an insight into what modules I would be studying throughout my three years at university and to also gain knowledge on what the modules include and whether the modules were of interest to me. Some universities also state how many credits each module are worth so you are able to see what the weighting of each module is.

Learning and Assessment
I found the learning and assessment section on the universities' websites, a vital section of the course to look at. This gave me an understanding of the way the course is assessed and taught, and then I was able to match this up to my learning style.
Job prospects
Job prospects are a really important aspect of looking at universities. This section normally shows the percentage of students that get a job or go into further education after completing their degree.
Accommodation
It is important to look at the accommodation the university offers, as well as private accommodation in the area. This gives you a broad range of accommodation to look at and makes sure you know the type of accommodation that is right for you. It might be the accommodation that sways your decision on whether to pick the university or not, so this is a big part of the process.
Location and the student life and nightlife
The location the university is based at is an essential factor when looking for your university choices. There are lots of different places to go to university, there are so many choices available, with a variety of student life and nightlife. Some of the main factors you may consider when looking into the location the university is based at is: how close everything is, the public transport available, the shops and supermarkets near to your preferred accommodation, the amount you will have to travel to and from university and where the nightclubs are and how much the entry costs to get into them.

Expense
The expense of the location played a big part in my decision when picking my top five university choices. As a student, budgeting is always part of day to day life (well it's meant to be!) I found it really important to make sure I could budget, as well as have both a good student life and night life (which is the most important part, right?).
I hope this blog is useful and gives you all the information you need when choosing what universities to pick for your top five university choices. If you've got any questions about the student life at Cardiff University or the course I study please contact me using the UniBuddy service.