Student Media: What Opportunities Quench Can Afford You
24 May 2022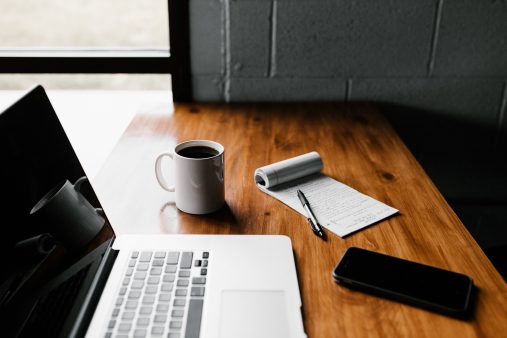 It is true when they say to make the most of your time at university, to reap all the benefits that the institution can offer you. From the perspective of participating and contributing to student media, this notion very much holds true. Joining Quench was one of the best decisions I made as a Cardiff University student – even if you aren't a journalism/media/literature student, there is so much you can learn and bring with you into your future career, or just take as life experiences.
Quench is the lifestyle magazine of Cardiff University, coming in both online and print formats. Despite being student media, Quench really is a full-fledged magazine, with a central editorial team ensuring its smooth publication, and a pool of student contributors. All roles are open to every Cardiff University student to apply for, so if you're thinking of it, go for it.
Below are just some of the potential opportunities from joining Quench, and how they can possibly be beneficial to you:
Reviewing concerts/events/films
Quench has many different sections, including music, film & TV, and literature, meaning that there is something for everyone. Particularly in the first two sections, on occasion there will be invites to events or concerts that are put up for contributors – with the condition that you will have to review the event. It's a brilliant opportunity for you to hone your writing and analytical skills, while also participating in something fun.
Interviewing people 
As part of the editorial team, you will need to pitch articles every month, sometimes according to a theme. Nonetheless, it allows for plenty of creative freedom, allowing you to pursue article ideas of your choosing while keeping in line with your section. A big part of being a journalist for some might be the chance to conduct interviews, and at Quench you are welcome to pitch this for an article.
In the past year, there have been interviews with musicians and even niche Instagram personalities. The possibilities are endless, and interviewing skills will definitely come in useful down the line even if you aren't interested in pursuing journalism as a career.
Improving collaboration skills
However, despite the above opportunities, perhaps the biggest one is the chance to work with a large team of likeminded people to produce something you all can be proud of. Producing print issues and regularly updating the Quench website is no easy feat, and requires collaboration among the editorial team to keep things going.
As part of the editorial team, you'll be working with your fellow editors, the editor-in-chief, the social media team, and of course the contributors. Even as a contributor, you'd likely be corresponding with different editors across sections, depending which you write for. In university, while you will likely encounter many group work opportunities, it is rare to find an opportunity to practise co-working at this scale. At the same time, you'll also get to know plenty of people across the university which can help expand your network beyond your school!
While this post focuses on Quench, there are many other branches of Cardiff Student Media for you to explore. Perhaps writing and editing for a magazine isn't your thing, there's always the student paper Gair Rhydd, CUTV, and Xpress Radio. All are sure to provide you with a wealth of opportunities and skills, and enrich your time at University.