Student Life Vlogs – Integrated Master's
20 April 2020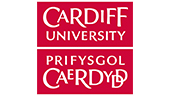 First vlog in over a year.
Hello! I'm back again since finishing my third year and almost completing my fourth. In this video I give a quick update as to what I've been up to and I talk a little about integrated master's programmes.
As always, feel free to ask questions in the comments, I will respond!
Thanks!