My Typical Week at Cardiff Uni
20 April 2022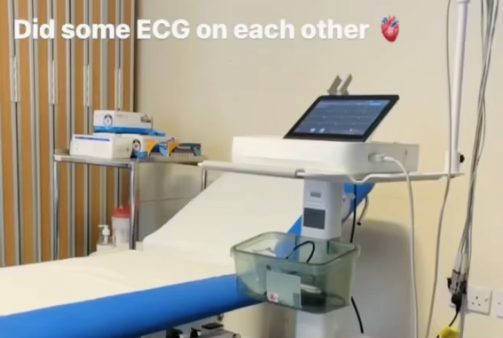 I am a first-year student at Cardiff University studying medicine at the undergraduate level. For medicine, Cardiff University offers a flexible spiral curriculum with small group teaching, significant patient contact and well-timed clinical assessments. All of this starts from the first year and is built upon in consecutive years. Other than studies there is a lot I do during my week, and I have tried to capture the most in what I'll write.
Monday
Mondays are usually seminar and lecture days. We are over 300 students in our course and hence the small learning groups with utmost facilitator contact. Every morning I walk to the hospital – the campus for medical students – from Talybont North (student accommodation). It is a 30-minute walk. Our seminars are usually 2 hr 30 min long and then we have a lunch break. I usually study in the library until our next class – a lecture. After that, I go back home, relax, make dinner, and watch some Netflix or play video games. Sometimes I do some evening studying too which involves watching missed lectures.
Tuesday
I would say my favourite days are Tuesdays, but they can get tiring. Tuesdays may be different every alternative week as they're focused on two different aspects of clinical teaching. Some Tuesdays involve going for placements in various hospitals across Wales and learning more about the practical aspect of medicine such as patient history taking, consultations, patient tests and examinations and communication skills.
Other Tuesdays consist of GP sessions and involve speaking to actual patients and applying skills taught in class. We do not have to diagnose anything at this stage, but is a great way of learning and building on our essential communication skills.
I usually have netball training with the biosciences' netball society in the evening, and I can gladly say it's one of my most fun times. Cardiff University offers many societies for any activity you can think of that you can see here.
Wednesdays
Wednesdays are considered the chill days of the week and our classes usually end at 12 – 1 pm. In the morning we usually have physical or online lectures (the transition back is happening slowly after the pandemic). Lectures are usually back-to-back with 15 – 30-minute breaks in between. After that, I go back home, make some lunch, and do some household chores. I may decide to go for a walk or run depending on my mood. In the evening I do some studying, have dinner and call it a day.
Thursday
Thursday is the day with varying classes every week. We may have practicals, lectures, or tutorials. Practicals may involve anatomy team meetings and discussions or going to the anatomy centre and learning with prosections. These lessons are very beneficial as you get to learn about the human body as close to real as it gets and Cardiff University integrating this from the first year makes it a huge plus-point.
Physical health is important and every Thursday morning that I am free I go swimming at a gym close to my accommodation. In the evening, I just relax and consolidate some of my knowledge of the day.
Friday
Fridays may also vary, but they are mostly similar to Mondays and consist of a seminar in the morning with a lecture in the afternoon. After snoozing my alarm for the 10th time, I finally get ready and go for my seminar which is usually shorter on Friday (around 1 hr 45 mins). Lunch break is after and then I go to the library to study.
Everyone always emphasises mental health and well-being at Cardiff University, especially the students' union. Some days mostly Fridays, they offer freebies and gift bags that may help rejuvenate students and make them relax or feel better. After that, we have a boring lecture, and the educational week is done. I then go home, make dinner, relax, play some pool, go swimming, do some revision/ catch up on lectures, or watch Netflix and then go to bed.
This is what usually happens throughout my week in a nutshell. Every week is different, and every day is a new experience at Cardiff University. I enjoy my learning here and it is a beautiful place to live. My weekends are usually lazy or may involve some exploring around the city and some studying for the following week. I hoped you enjoy reading and are encouraged to keep on going!