Making Your Uni Room a Peaceful Place to Work
28 September 2020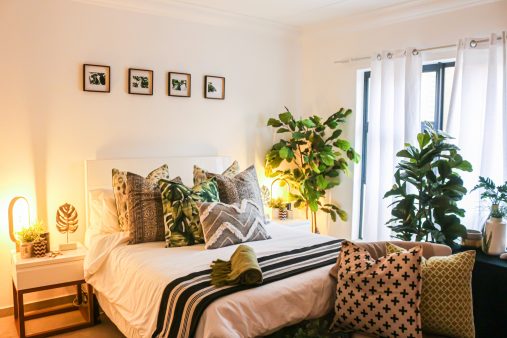 As we are now finding ourselves typically confined to the work environment of our bedrooms, it is more important than ever to create a peaceful and personal space to optimise our study potential. So yes, I am here to give you every excuse to deck out your room in all the fairy lights, plants, and posters that your heart desires. With that said, here are my top tips in making your uni room a peaceful place to work.
Decluttering and Organising
A tidy room is a tidy mind so when you move in, make sure you give all your belongings a designated place. It is always best not to make your room too overwhelmed with things on display which is why you should store stuff you don't use regularly in drawers and under your bed. This also means that you have room for all the best bits and pieces to decorate your space to the max.
Additionally, organisation is key to knowing where everything is when you need it, especially when it comes to stationary and all your documents. Invest in some folders if you haven't already and sort your stuff into categories. For instance, I have a folder for important documents such as correspondence from student finance, uni, bills, tenancy agreements etc., plus folders for different modules and units for my degree.
So ultimately, less is more and makes for a less chaotic work space.
Plants
Plants represent something that is tangible and real, and in a weird sense, this can bring a lot of purpose and responsibility to your everyday life. There is just something I enjoy about having plants around, particularly as it is fulfilling to watch something you have looked after grow and thrive. Whether you are ready to become a full-on plant mum or are just looking for something low maintenance like a cactus, getting at least one little green guy can help in some small way to boost your mental wellbeing. Although above all else, they just make your room look really really cool.
Posters and Photographs
Photos are always a great way to quash any feelings of homesickness and are really easy to place all around your room. Buy a cheap corkboard to pin up a few of your fave pics (and your uni timetable – organisation is back again), and put some frames up with damage-free hanging stickers.
The same can be done with posters which I have done with my uni room this year. After buying a few prints of things that make me happy (Beyoncé and The Office US to name a few), I placed them on top of my chest of drawers and on my window sill to bring a bit of fun to my room.
Lights
Fairy lights, neon lights, box lights – the world of illuminations is your oyster. Different lighting options can be a great way to change the mood of your room. You could even get lights with engraved motivational messages to help your power through the day. Even better, another way to tackle both the photos and lights at the same time is to clip your pics onto stringy lights and stick them onto the walls.
Candles and Air-Fresheners
Make your room inviting and uniquely your own with some scented goods. Diffusers and candles are pretty cheap to buy and can make all the difference to the ambience and appearance of your work space.