How to keep fit at university
3 May 2022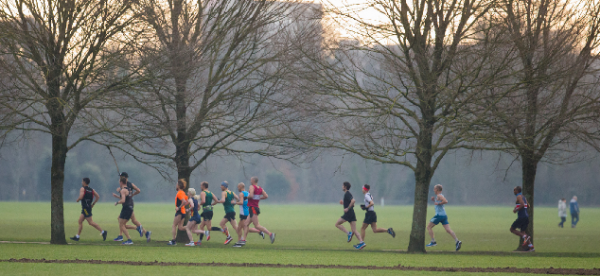 Your years spent at university could host some of the most enjoyable times of your life, as there are so many opportunities for doing things you either already enjoy or are newly introduced to. Within this array of activities, socialising and partying could fall, and can lead to some unforgettable memories. However, such a lifestyle, in addition to rapidly familiarising yourself with cooking for yourself (or even just finding a balance between going out, takeaways and home cooking), can inevitably lead to your body changing as a result. The term "Freshers 15" has been coined to describe the typical 15 pounds (7kg) that students on average gain in weight during their first year at university. Whether you are already an avid fan of calisthenics or simply want to try and keep moderately fit, here are some of the things that you can do to stay on top of your physical health at university.
The most obvious and direct methods of exercising are running and going to a gym. There are two parks, Bute and Roath, with expanses of green spaces and paths upon which for you to run. There is even the option of running along the river Taf, away from the noises of the city traffic, and it is advised that you avoid running in the residential areas of Cathays as the less than smooth pavements are a little treacherous. There are also several gyms within walking distance should you wish to do more complex training or simply not have to run in the rain. One lies within the student union building, whilst other chains such as "JD Gym", "Pure Gym" and "The Gym" lie 15 – 30 minutes' walk to the south in the city centre. Almost all these establishments will offer student deals, particularly during freshers' week, so look out for these offers if you think that you will regularly attend, though be wary of them if you feel that you won't make good use of it after a couple of months.
Getting involved in university or external sports teams is often considered a more casual and fun way to get regular exercise, and there is a vast array of sports from which to choose at Cardiff. Most teams will train weekly in the Talybont sports centre or in one of the local parks, however there are obvious exceptions in location for societies such as sailing and kayaking. The varying levels of teams, from beginners to competitive, allow students to get involved without being forced to compete should they not wish to. Even more simple things such as walking or cycling into town rather than getting an uber, and importantly trying to maintain some semblances of a balanced diet are easy things to control that can help both your mental and physical health. There are numerous cookbooks and online videos to help you with the development of your culinary skills and you can always learn alongside your flatmates, many of whom will be more experienced and can facilitate this process. Ultimately, there is no pressure to do any sport or go running and eat a super strict diet; it's completely up to you to do what makes you happy, however these are just some of the most popular options available for students who find themselves wanting more exercise or simply greater activity throughout the week.