How to find and prepare for work experience as a Cardiff Uni student?
27 April 2022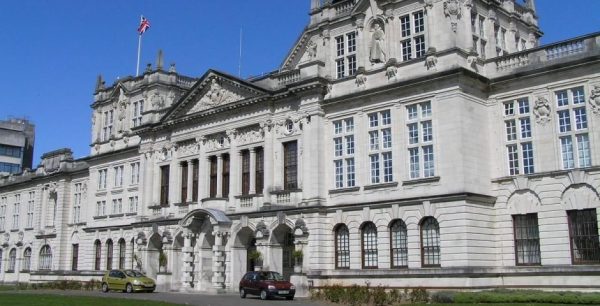 Even as a first-year undergraduate, I knew I wanted to work alongside my studies. I started with part-time work in the hospitality industry, which was a rewarding experience and gave me a sense of financial independence, but I was determined to gain formal work experience related to my degree as it would help with networking and broadening my career prospects.
I realise that this can be a daunting experience for some, as it was for me. Where to find these opportunities? What is working in the UK like? How to write a CV? How to do well in interviews? These were some of the many questions I had. I learnt that Cardiff University has a range of work experience resources and amazing teams of advisors that help students with any and all career-related matters.
Here are the resources that helped me, and will most definitely help you with finding work experience, or any career-related help you'll need:
Jobshop
My first stop on the Students' Union website (after buying tickets for YOLO of course!) was Jobshop— "a free student employment service which aims to find paid work for registered Cardiff University students". They post vacancies both within the university and with local employers regularly. After a quick sign-up on the website, I was able to get my Jobshop card and apply for opportunities like bar work, research projects, etc.
All students need to undertake a Right to Work check with the Jobshop before undertaking any paid training/work, but this a very easy process and the staff are helpful throughout. I absolutely recommend getting in touch with them so you can start looking up those vacancies.
Student Futures
Did you know you have a Student Futures Account while you're at Cardiff University? This is a hub of all things career-related you'll need: jobs board, work experience schemes, career pathways, etc. This is also where you book appointments with the amazing team of advisors for one-on-one discussions about job hunting strategies, application checks, or general queries.
You don't even need to sign-up! Just use your student number/email and password and get exploring. The website is very easy to use and offers a wide range of resources for your convenience. You can also pop into Student Futures at the Centre for Student Life (first floor) from Monday-Friday, 09:30-16:30, for quick CV and Cover Letter checks offered by Student Futures Assistants — trained students to help with your job applications. Or just drop by to learn more about the department.
Career Mentor Scheme
An amazing pathway started by the university in 2021, this is an opportunity to connect with a professional in your industry of interest and prepare for your career under their mentorship. I had a really positive experience connecting with my mentor in the journalism industry and gained real insight about the current job market. You can learn more about this on your Student Futures Account.
Your Career Journey
Another hub of really helpful career resources that have answered my many questions and prepared me for different stages of my professional development. There are pathways like CV writing, Cover Letter writing, preparing for graduate assessment days and interviews, etc. that will help you develop your employability skills. Your Career Journey is where you apply for the Cardiff Award — an achievement as you gain work experience. This is also an amazing tool for international students adapting to the work culture in the UK.
Why not look some of these resources up today? Now that you know where to find help, I say make the most of it!
Stay tuned for more blogs. You can also reach out for comments/questions here.
Kasvi :))