How I saved money : 7 tips for budget-friendly dining in Europe
18 April 2023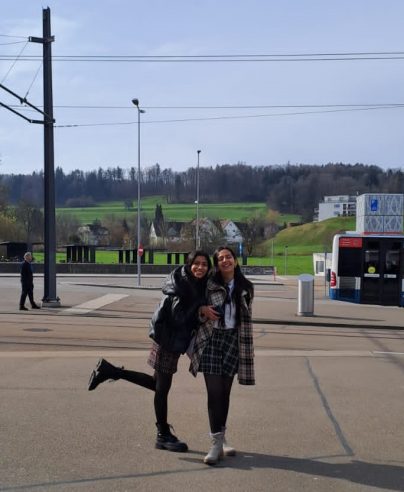 Traveling to Europe can be an exciting and unforgettable experience, but it can also be expensive for university students. Zurich for example is known for its stunning scenery, rich culture, and delicious cuisine, but it can also be quite expensive. Food is one of the biggest expenses for travellers, but there are many ways to save money and still enjoy delicious meals while traveling. In this blog, I will explain some tips and tricks that I personally used to save money during my recent trip to Zurich and Germany with my friends.
Shopping at local supermarkets
Instead of eating out at restaurants for every meal, we went to local supermarkets like Migros and Coop in Zurich and Aldi and Lidl in Germany. By purchasing fresh produce, bread, sandwich spread, and other essentials from local supermarkets, we were able to save a lot of money while still enjoying delicious meals.
Cooking our own meals
Staying at hostels with a kitchen and community areas are perfect for budget friendly trips, as you are free to cook our own meals. We experimented with making traditional European pasta using local ingredients, vegetables, and stir-fried noodles with fresh produce from the nearby supermarkets. By cooking our own meals, we saved  money and also had fun trying out new recipes with new friends.
Take advantage of lunch menus
Many restaurants in Europe offer cheaper lunch menus compared to their dinner menus. We took advantage of this and enjoyed local dishes at a lower cost, allowing us to experience European dining without breaking the bank.
Avoid tourist areas
Restaurants in tourist areas tend to be more expensive than those in local neighbourhoods. We avoided eating in tourist areas and instead explored the local restaurants and cafes, helped us in trying the local culture and cuisine.
Street food
In Zurich, we tried the famous Maroni (sweet chestnut), langos from street vendors, and in Germany, we tried döner kebab from local food stands. Not only were they delicious, but they were also affordable. Also, you can customise your food as much as you like in these vending stores too.
Bring snacks from home
We brought some snacks from home, like granola bars and dried fruits, which came in handy during long train rides and as a quick snack between meals and saved from buying expensive snacks from train stations and convenience stores.
Take advantage of happy hour
Many European bars and restaurants offer happy hour specials, where you can get discounted drinks and food. We took advantage of happy hour deals in Zurich and enjoyes drinks and appetizers at a fraction of the cost.
With some careful planning and creative thinking, it's possible to save money on food while traveling in Europe without sacrificing taste. I wish these tips can also enhance your travel experience by allowing you to explore the country, make new friends, and embark on new adventures. We personally experienced the authenticity of the country, which made our journey not just budget-friendly, but also enriching. I hope that these ideas will be useful for you to save money on your next European adventure.