Bringing your car to Uni
17 November 2020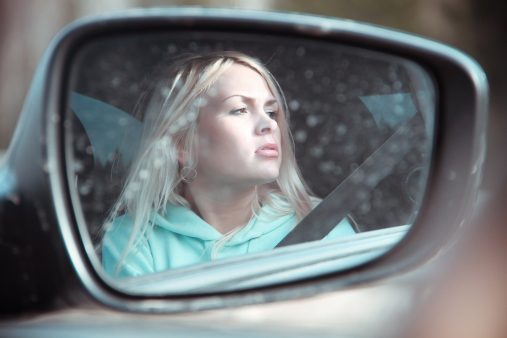 Bringing your car up to Uni is a subject often entangled with anxiety and irritation at the lack of parking. This is your how to guide for having a car at Uni and making sure you make the most of it.
Tip 1
My first tip is to check with your estate agent and landlord about the availability of parking when choosing a house for second and third year. When you go for your viewing it is worth checking what the street is like, is it a really busy street or a really out of the way one? Are there many spaces? The busy streets make parking a pain and often have very few available spaces.
Tip 2
Get a parking permit. I cannot stress this enough. Having a parking permit may seem like an unnecessary additional cost but the money is well worth it. It means that you have double the chance of getting a parking space on your road – the free ones get taken up with people from all around Cathays. Each house has two available permits, the first one is £7 and the second is £30, halving £37 between two housemates is probably the most democratic way of doing this.
Tip 3
Do not leave ANYTHING in the car in view. This is why cars get broken into. If there is nothing on the seats or under them, in the sides of the doors, then the probability of your car getting broken into is fairly low – as low as it can be in a city. My friend once left his parking change in the front on view, 5 and 10 pence coins, worth about £5 in total and the car was smashed into.
Tip 4
Be aware that driving in a city and parking in one, is very different to country towns. This is something I had not really thought of, coming from a quiet village in Cornwall. Cardiff is a very busy city – road wise – and parking (I find) can be very stressful when you are not used to manoeuvring with cars behind and in front of you. The number of cars I have seen bashed and scraped as young drivers attempt to manoeuvre tight spaces. If you bring your car to uni you have to realise that at some point your car is going to be bumped, don't be too precious about it. I came out to my car one day and someone had put a tenner under the window wiper – presumably someone felt guilty about bumping my car.
Tip 5
Don't let your housemates or friends use you as a taxi, remember petrol costs money. If they pay you in other ways, such as meals or coffee etc… then obviously don't worry about making them pay for every trip. It is very easy to be taken advantage of when you have a car so just make sure you stand your ground a bit every now and then.
Tip 6
Try and be back at your house before 5pm/6pm as the car parking spaces are always full at that time, you will have to drive around the side streets for a while to find a free space.
Tip 7
It is very easy to get into the habit of leaving your car in its beautiful parking spot outside your house when you finally get a space, but there is no point in having a car if you don't use it. Also, speaking from experience, you aren't doing the car any favours by not using it – the battery will deplete until you're left with a car that won't run.
Tip 8
Make the most out of your car by visiting Barry island or the Brecon Beacons. Or, if you want a day trip try the Three Cliffs bay and Rhossili. There are also some amazing waterfall walks. Get out of Cardiff for a bit of nature therapy, don't just stick to using it to go to Tesco Extra.
Tip 9
Check your car for windscreen wash, oil and engine fluid every month to ensure your car stays functional, it's quite likely your parents do it when you're at home without even realising they do it.
Tip 10
If you can't find parking on your street, try areas of Roath and near Talybont residencies. There are less cars in these areas as there are less uni students.
While having a car at uni can be the mental health aide we need to escape city life, it can also be the source of anxiety. It is worth understanding the risks and difficulties before bringing it up, also – make sure you have insurance.